Facebook will now allow videos with copyrighted music in the background, thanks to a slew of deals involving major record labels, publishers, and indies.
Facebook's long history of flagging content, removing videos, and punishing creators may be ending.
After years of successful negotiations with major rights owners, Facebook has just announced that videos containing copyrighted works will be authorized — and monetized.  It's all starting to happen.
"From weddings and holidays to everyday celebrations, the special moments in life are often ones we associate with music," Facebook's Head of Music Business Development & Partnerships, Tamara Hrivnak, emailed DMN.  "Together with the music industry, we are working to enable people around the world to include music in their videos on Facebook, opening up more options for creativity and sharing memories with friends and family."
Hrivnak said that Facebook is 'testing this in several markets now,' though a broader release is coming.  At this point, we're not sure what markets are getting the early push.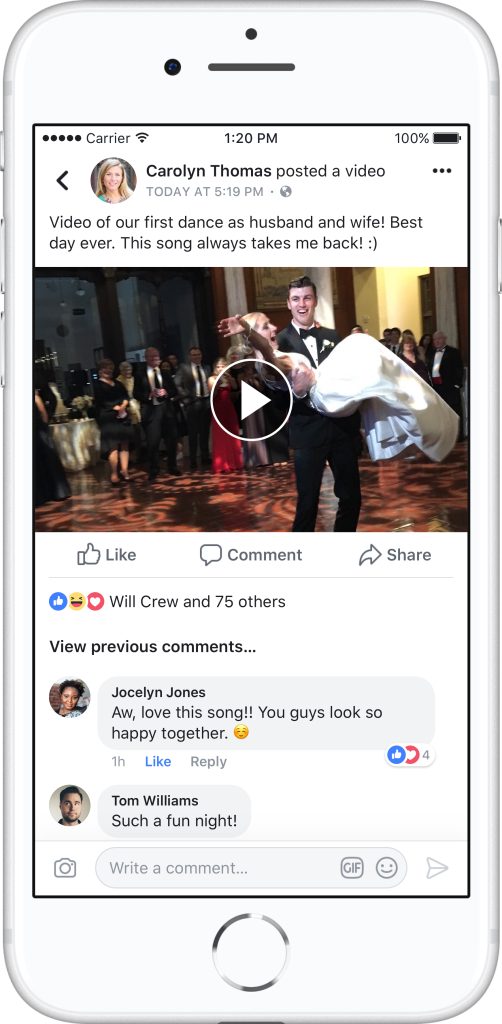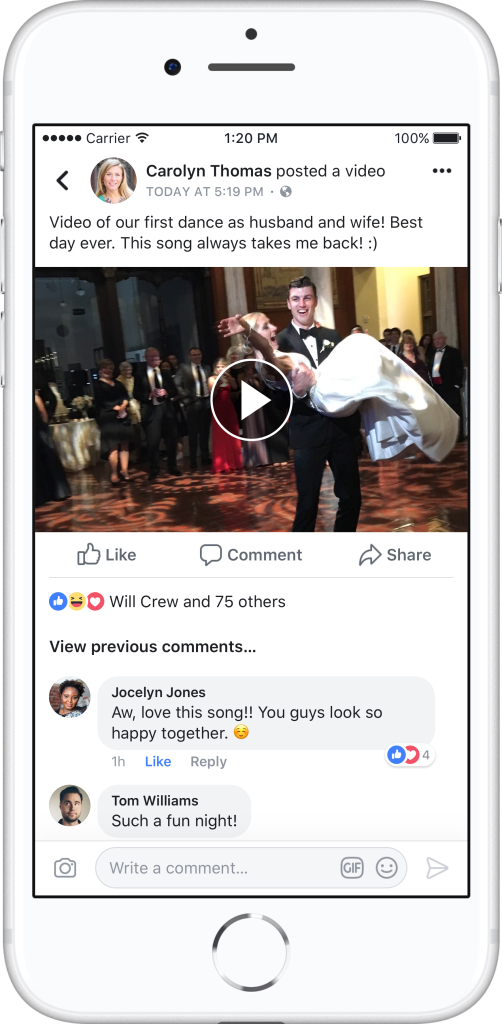 There's also a video editing tool called Sound Collection.
The tool, first announced back in December, allows users to insert audio clips into Facebook and Instagram videos, including "songs, vocals, noises, and instrumental tracks spanning genres like hip hop, pop, jazz, country and more."
Facebook hasn't created a tool for users to select popular copyrighted music to add to their videos yet.  But better-known content inclusion was recently prototyped for Instagram.  Facebook says in the coming months, it plans to "start testing options for adding the music you love to Facebook Stories."
But the big, huge benefit is this: if you upload a video with a major artist playing in the background, it's probably not getting ripped down.  But at this stage, there isn't a user-friendly, easy way to simply upload music on-the-fly to spice up a dull video.
Facebook is also testing a feature designed to steal users from the app Musical.ly.
Facebook's new Lip Sync Live lets users pick a popular song, then lip sync along to it in a Facebook Live broadcast.  Hundreds of songs will be available to start, including some of the most popular top 40 hits.
"We're starting to roll out Lip Sync Live, which lets you lip sync to songs from forever favorites like 'Welcome to The Jungle' by Guns N' Roses to new hits like 'Havana' by Camila Cabello," Hrivnak continued.
Actually, this sounds like a double rip-off of both Musical.ly and Snapchat — a mash-up of blatant copying.  "With Lip Sync Live, you can express yourself with music from a variety of genres in real time," Hrivnak described.  "After selecting a song from the song list, you can also add a description and customize your video with masks or a background.  When broadcasting with Lip Sync Live, friends will see the artist and song highlighted on the video and can tap to follow the artist on Facebook."
Sounds incredibly familiar — in fact, doubly so.
Users will be quickly notified if the song they have used in their uploaded video is authorized.
Otherwise, their video will be muted unless they submit a dispute to the copyright holder.  Facebook will compensate artists and labels whose music is used, but rates remain confidential.
Just like YouTube!
Facebook's new Lip Synching feature also aims to encourage more original sharing, while keeping teens on its social network.   That's a huge problem for Facebook, with teens running from the platform.  Still, Facebook boasts a monstrous two billion users — give or take 100 million.
Music-equipped videos could boost watch time and engagement on Facebook as well.