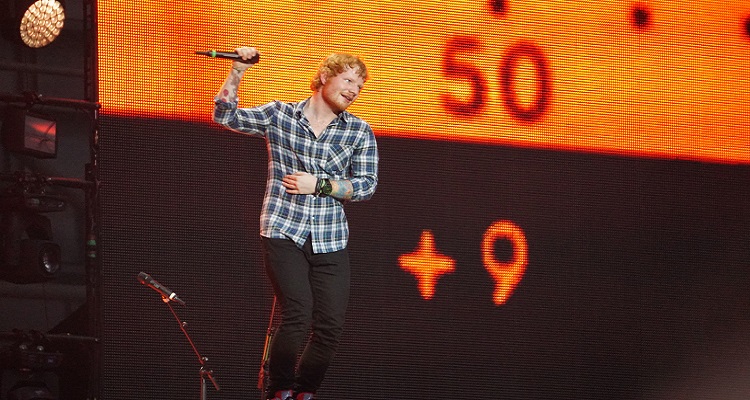 Maybe I should change my name to Lil…
Today's fun fact: more than 8,000 artists have names that start with "Lil," according to new statistics from Spotify.  Of the platform's 1,000 most streamed tracks, 33 are from "Lil" artists – Lil Wayne, Lil Uzi Vert, Lil Yachty, and Lil Kim.
---
Apple introduces a 'pre-add' mechanic for new albums.
Apple Music has quietly added a 'pre-add' feature for upcoming albums.  Users can find soon-to-be-released fare under a new category – "Coming Soon."  Enabling the feature will automatically download a selected album once it drops.
---
Court approves iHeartMedia's request for more financing.
The US Bankruptcy Court for the Southern District of Texas has approved a post-bankruptcy petition for financing, allowing iHeartMedia to pay off some asset-based loan financing.  The company may borrow up to $450 million.  The new loan takes "superpriority status" ahead of other creditors.  They're also protected against actions from pre-petition creditors, including foreclosure.
---
British artists account for one out of every eight albums purchased worldwide.
Albums from Ed Sheeran, Rag'n'Bone Man, Sam Smith, and The Beatles led strong British music exports this year.  According to BPI, one in every eight albums purchased around the world was by a British artist or group.  UK artists accounted for 12.9% of all music purchased or streamed last year.
---
Ticketfly confirms the damage – 27 million accounts hacked.
Ticketfly, a ticket distribution service, has confirmed that a hacker has stolen personal data on 27 million accounts.  The digital intruder accessed personal information, including full names, addresses, e-mail addresses, and phone numbers.  If it's any consolation, Ticketfly also confirmed that the hacker didn't steal credit and debit card information associated with the compromised accounts.
---
BBC 1Xtra Editor Ryan Newman joins Apple Music.
Apple Music has poached Ryan Newman from the BBC.  He previously served as Editor of 1Xtra, a flagship hip-hop and grime station at the network.
---
FIFA Bans Yulia Chicherina over politics.
FIFA recently banned rock/pop singer Yulia Chicherina from performance at Fan Fest in Rostov-on-Don.  The group cited Chicherina's public support for a pro-Russian rebel group in Eastern Ukraine.  "Any military, religious or political topics are strictly forbidden at FIFA events," FIFA declared.
---
SESAC teams with Christophe Beck to launch a new mentorship program.
SESAC has committed $1 million to help promote women and people of color in the film scoring industry.  Composer Christophe Beck will serve as Adviser and Coordinator for "SESAC Scores: The Beck Diversity Project."  The five-year mentorship program will support underrepresented composers.  Beck previously worked on Frozen and Ant-Man.
---
Brooklyn Sports & Entertainment rebrands itself.
Brooklyn Sports & Entertainment has rebranded as BSE Global to reflect its overseas expansion.  The company has also opened a new headquarters at the Industry City commercial space in Sunset Park, Brooklyn.
---
Cass Scripps sues APA Nashville.
APA Nashville agent Cass Scripps – agent for country stars Clint Black and Corey Smith – has filed a lawsuit against his company.  He claims that two APA Nashville executives created an "intolerable workplace" to force Scripps out of the company while keeping his clients.  He had worked with the company since 2012 and abruptly quit several weeks ago.
---
Ralph Santolla passes away.
Heavy metal guitarist Ralph Santolla has passed away from a heart attack in Tampa, Florida.  He was 48.  Santolla had performed with Deicide and Sebastian Bach.  He is survived by his mother Sue Santolla-Rocha and his son Dorian Angelo Santolla.
---
George Thorogood will receive the 2018 B.B. King Award.
The Montreal International Festival will honor George Thorogood with the 2018 B.B. King Award.  The fifth recipient to receive the award, Thorogood succeeds Charlie Musselwhite, Taj Mahal, James Cotton, and B.B. King.
---
Featured image by Mark Kent (CC by 2.0)