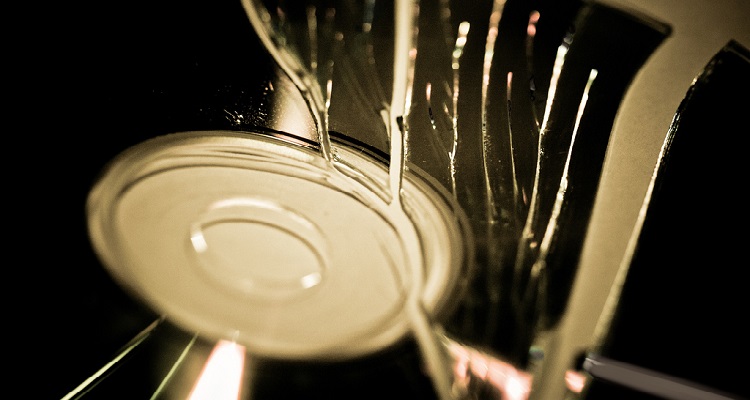 Skips ads on Spotify free, but only in Australia.
Australian users on Spotify Freemium can now choose whether to listen to audio ads (or watch video ads) or skip them altogether.  With the campaign – dubbed Active Media – the company will use the test run to offer listeners "an improved experience."
---
YouTube apologizes to the LGBTQ community.
YouTube has issued an apology to the LGBTQ community for its monetization and ad policies targeting creators.  The video platform's algorithms had automatically demonetized LGBTQ videos.
On Twitter, the company wrote,
"It's critical to us that the LGBTQ community feels safe, welcome, equal, and supported on YouTube.  Your work is incredibly powerful and we are committed to working with you to get this right."
---
BTS labeled one of the most influential groups in the world.
Time Magazine has named Bangtan Boys – better known as BTS – as one of its '25 Most Influential People' of the year.  The magazine has also named President Donald Trump, Rihanna, and Logan Paul, among others.
---
'DDU-DU DDU-DU' sits comfortably at No. 1 once more.
BlackPink's 'DDU-DU DDU-DU' has once again topped the charts of top South Korean streaming music platforms, including Bugs, MelOn, and MNET.  The single from the South Korean girl group sits at No. 55 on the Billboard Hot 100.
---
PPL reports record payments in June.
PPL has paid out £150.7 million ($198 million) in June.  Up 12% over last year, the payment is the largest distribution given to performers and labels in the company's history.
---
Reminder – no more CDs at Best Buy.
Best Buy has completely phased out CD sales at all of its stores.  The company – which first reported the news in February – will continue selling vinyl records.
---
TuneCore announces key upgrades.
TuneCore has partnered with Sentric Music, a global publisher, to roll out improvements and enhancements to its service.  Upgrades include a smoother registration process and an updated dashboard.  Existing clients will also manage splits, monitor real-time registration status, view comprehensive earning reports, and refer other writers and band members to complete song registrations.
---
Chromeo cancel stops in Australia over health issues.
Health reasons have forced Canadian electro-funk duo Chromeo to cancel their upcoming Australian tour.  The duo would've performed at three gigs in the country between July 20th to the 22nd.
---
Shooting at a tour bus is apparently no big deal.
The Georgia Supreme Court has reversed Jimmy Carlton Winfrey's conviction.  Authorities had sentenced him to ten years in prison for shooting into Lil Wayne's tour bus in 2015.  He reportedly shot at the bus to gain street cred.  The court ruled that the judge in the first trial improperly participated in plea negotiations.  The judge had also "crossed the line" and "impliedly threatened" Winfrey.
---
Brawl at Garage Nation festival leads to stabbings.
Four people were stabbed at the Garage Nation festival in East London.  One victim reportedly has "life-changing injuries."  Authorities believe a brawl in the VIP area led to the stabbings.
---
Climb a speaker at a concert and get arrested.  Clear enough for you?
Authorities in Glasgow, Scotland arrested a festivalgoer for reportedly climbing onto a scaling speaker and completely interrupting Liam Gallgher's performance.  The singer stopped his set and reportedly told the man to "jump or get down."
In a statement, authorities said,
"Police can confirm that a 34-year-old man was arrested and charged with a breach of the peace after he climbed part of the speaker stack during the Liam Gallagher set at TRNSMT festival on Saturday 30 June 2018.  A report will be submitted to the procurator fiscal."
---
People all over the world can't get enough of Indian film music.
T-Series, an Indian film music and production company, now has more than 50 million subscribers on its YouTube channel.  After surpassing the 40 million mark in March, T-Series has been adding over 3.3 million new subscriptions every month.
---
Instagram will teach you how to become an IGTV star.
Instagram has released a 'Creator Handbook.'  The guide provides recommendations for people uploading videos on IGTV.  Tips include lighting, camera focus, and popular third-party apps for recording.
---
Ultra Records poaches Michel Petré from Family Tree Music.
Family Tree Music co-founder Michel Petré has joined Ultra Records.  He will serve as Managing Director in Scandinavia.  Petré will strengthen artist signings and find new talent in the Nordic country.
---
Tom Connaughton named Managing Director at Spotify UK.
Spotify has appointed Tom Connaughton as Managing Director in the UK.  The former Vevo executive had joined the company in April as Head of Artist and Label Marketing.  Connaughton will lead the growth of Spotify UK, including driving content strategy, artist partnerships, artist marketing, and shows and editorial.
---
Alan Longmuir passes away.
Alan Longmuir, bass player and founder of Scottish pop group the Bay City Rollers, has passed away.  He was 70.  Longmuir had formed the group which sold over 100 million albums.
---
Featured image by Pimthida (CC by 2.0)