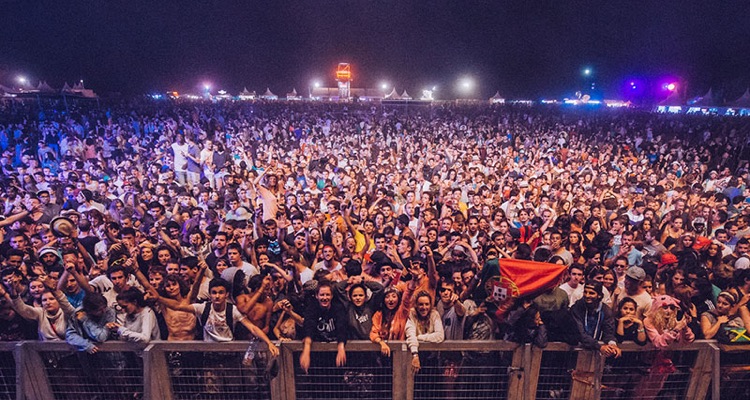 The Vivendi behemoth is in the late stages of another mega-acquisition.
Paris-based Vivendi SA has its fingers in many industries, including music TV, film, video games, telecommunications, and entertainment ticket sales.  Last year, the company raked in 12.44 billion EUR ($14.5 billion), through all of its subsidiaries, including Canal+ Group, Universal Music Group, See Tickets, and Dailymotion.
Now, industry publication MGB is reporting that Vivendi is close to acquiring Garorock in France, one of the largest music festivals in all of Europe.
Even though the company's founder, Ludo Labordie, says that negotiations are still taking place, there is evidence to suggest that perhaps it's already a done deal.  Music insiders are pointing to the branded glasses being sold on the web in honor of the 22nd edition of Garorock — which display the company's logo and are advertised right next to merchandise from two music festivals already owned by Vivendi, the Festival des Déferlantes and the Brive Festival.
Beyond the millions of tickets sold, festivals are extremely lucrative.  In our digital-driven world, they provide a great way for corporations to physically connect with devoted music fans, especially Millennials.  In 2017, the Coachella Valley Music and Arts Festival was the highest grossing festival in the world, pulling in $114.5 million (US) dollars.
It was followed by the Outside Lands Music and Arts Festival, the Sao Paulo Trip, the Classic West Music Festival, and Life is Beautiful, an annual Las Vegas festival.
Garorock is one of the most popular music festivals in France, attracting roughly 35,000 attendees each year.
Vivendi owns nearly two dozen festivals worldwide, with live concerts a big part of its overall portfolio. Some of the events it owns include the Universal Music Festival in Spain and the L Festival, a Latin music-themed event in the US.
It appears the company is also gobbling up ticket companies. The corporation just bought Amsterdam-based ticketing company Paylogic from LiveStyle, which has now been integrated into its See Tickets business unit.
---