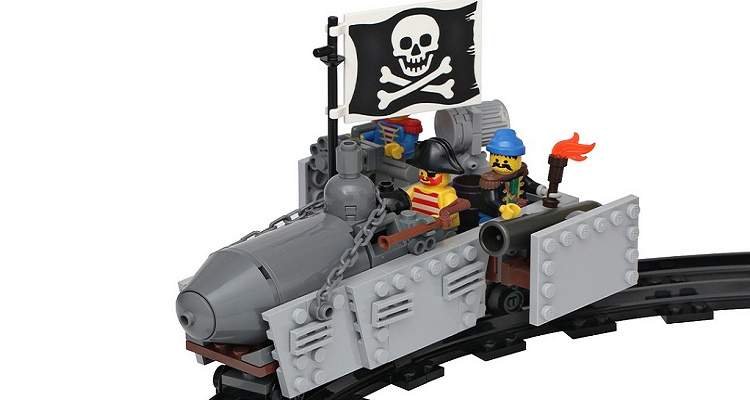 Fewer young people are pirating content.
According to a new report from the UK's Intellectual Property Office (IPO), piracy has dropped 7% among 16-to-24-year-olds since 2015.  Over half now subscribe to an online video service, including Netflix and Amazon Prime.  The report also reveals the UK has a lower overall copyright infringement rate (25%) than Canada (26%) and Australia (38%).
---
Nope, YouTube still isn't safe, says Sky.
Eighteen months after it had pulled its advertising from YouTube, Sky has yet to return to the platform.  At the Incorporated Society of British Advertisers' (ISBA) annual luncheon, CEO Stephen van Rooyen lambasted Google's 'cleanup' efforts.
"We only put money where we understand how it's being spent.  The debate around YouTube is no longer a debate; we will not go onto YouTube when there's just not the level of brand safety that we need.
The company had pulled advertising from the platform after The Times revealed YouTube monetized terrorist and hate-filled videos.  The Times, along with the BBC, would later find the popular online video platform failed to adequately stop predatory comments on videos featuring young children.
---
Even more trouble for Tana Mongeau.
Popular YouTuber Tana Mongeau has come under fire once more for her ill-fated convention TanaCon.  A new video interview with the star has revealed she had purposefully planned for long lines at the first-annual event.  When told about the possibility of overcrowding prior to the event's start, Mongeau said,
"It would be really, really cool to have people, like, outside waiting to get in."
She then added, "People love to feel oppressed outside."  The move to keep fans waiting ultimately led to some attendees fainting due to the long wait and intense heat.  Mongeau has since backtracked, calling her statements a "joke."
---
Stony Plains signs admin deal with Linus Entertainment.
Stony Plain Records, a Canadian indie roots label, has signed an administration rights deal with Stony Plans Rights, a division of distributor Linus Entertainment.  The deal covers the label's catalog of roots and blues music spanning over thirty years.
---
James Mtume sues Sony Music for rights over his works.
Soul musician James Mtume has sued Sony Music to reclaim the rights to works he created between 1978 and 1983.  These include 'Juicy Fruit' and 'Just Funnin'."  A rep for Sony Music had no comment.
---
Ozzy Osbourne's lawyers fight back against AEG's motion to dismiss anti-trust suit.
Lawyers for Ozzy Osbourne have called AEG's recent motion to dismiss his anti-trust lawsuit "baseless on the facts and law alike."  In a rebuttal to the motion, Dan Wall, Osbourne's lawyer, wrote,
"Factually, AEG misrepresents its own practices with respect to the tying requirement it enforces.  The formal venue hire agreement for the O2 referenced in the Staples Center Commitment unambiguously requires the promoter to ensure that the artist plays Staples when in Los Angeles."
Osbourne had sued AEG earlier this year after the promoter blocked Osbourne from performing at the O2 Arena after refusing to first perform at the Staples Center.
---
Netflix announces romantic musical drama.
Netflix will produce a new series about music called Mixtape.  The company has described the show as "a romantic musical drama that looks at the love stories connecting a diverse, disparate group of people in contemporary Los Angeles through the music that lives inside their hearts and minds."  Director Jesse Peretz will helm the pilot.  Callie Hernandez will play a lead character.
---
Everything Is Love CD drops on June 6th.
Beyoncé and Jay-Z have announced a physical release of their digital-only album, Everything Is Love.  The album will drop at retailers on Friday, June 6th.
---
Montreal International Jazz Festival cancels 'SLAV' shows.
Amidst widespread criticism, the Montreal International Jazz Festival has canceled its remaining presentations of controversial 'SLAV' performances.  The shows had cast white singers as black slaves.  The move comes a day after Moses Sumney, a US musician, canceled a gig at the jazz festival in protest.  75 protestors had also staged a demonstration outside the theatre hosting the performance.  In a statement, a spokesperson for the festival said,
"For the Festival International de Jazz de Montreal, inclusion and reconciliation between communities is essential.  We made the decision with the artist Betty Bonifassi to cancel all performances of the show at the festival."
---
Sticky Fingers removed from This That festival.
This That festival organizers have removed Australian indie rock band Sticky Fingers as headliners.  A Sydney pub had ejected the band's frontman following a verbal altercation with a transgender model in May.  A spokesperson said the decision came after "long discussions."
"Sticky Fingers agreed with This That from the start that if their inclusion began to impact negatively on the other artists performing and our Newcastle and wider communities, that it would be best if they refrain from performing.  That's the decision we have both taken today."
---
Ticket Summit moves to Caesars Palace.
Ticket Summit, a conference and trade show for ticketing and live entertainment professionals, has moved to Caesars Palace in Las Vegas.  The three-day conference kicks off on Monday, July 16th.  This year's event will feature two keynote panels – Worldwide Trends in Live Events and The Ticketing Industry.  Last year's event was held at The Venetian.
---
Ontario government suspends provision capping secondary ticket prices.
The Ontario government has removed a provision in its anti-scalping law that kept a ceiling price on scalped tickets.  The Office of Premier Doug Ford confirmed that his government suspended the portion of the law that capped resold tickets to 50% of face value.  A spokesperson for Ford said in a statement,
"The previous government attempted to institute a cap on ticket resales with no way to enforce that cap, resulting in less consumer protection.  We have paused the implementation of this section until we can review this provision in full to make sure it is in the best interest of Ontarians."

---
New Zealand court finds Kim Dotcom can be extradited to the US.
New Zealand's Court of Appeals has ruled the US can extradite MegaUpload founder Kim Dotcom and three former colleagues to face charges of copyright crimes.  Charges against the beleaguered founder include fraud and willful copyright infringement.  Dotcom has now appealed to New Zealand's Supreme Court.
---
Idris Elba launches 7Wallace Music.
Actor Idris Elba has launched his own record label.  Dubbed 7Wallace Music, the label has already signed its first client – French hip-hop artist James BKS.
---
Peermusic acquires Accorder Music Publishing.
Peermusic has acquired Accorder Music Publishing, a UK-based indie film and TV publisher.  Terms of the deal were not disclosed.  Accorder Music has represented a roster of composers for shows including Great British Bake Off, River Monsters, The Great American Read, and Teletubbies, among others.
---
Paul McCartney unveils first four stops of his world tour.
Paul McCartney has announced the first round of dates for his upcoming Freshen Up World Tour.  The tour kicks off on September 17th in Quebec City.  Tickets go on sale July 13th.
---
Islander's backstage antics end in band's removal from Vans Warped Tour.
The Vans Warped Tour has removed Islander, a nu metal band, from the tour.  The decision came after the group's frontman, Mikey Carvajal, damaged a backline drum kit during a performance.
In a video statement, Carvajal told fans,
"We just wanted to say to anybody that planned to come out and hang out with us at Vans Warped Tour, we're not going to be able to be there unfortunately because we goofed up today.  During the last song of our set, I dove into the drum kit, just some of that punk rock energy that I've got just ran through my veins, and I didn't even think about the fact that we were using a backline kit that didn't belong to us.  I ended up putting a dent in one of the floor toms, so we've been asked to be removed from Warped Tour."
---
Dean Webb passes away.
Dean Webb, a popular bluegrass mandolin player, has passed away.  He was 81.  Webb formed The Dillards in 1962 and bluegrass band Missouri Boatride in 2009.  He also appeared on The Andy Griffith Show.
---
Tina Turner's eldest son passes away.
Tina Turner's eldest son, Craig Turner, has reportedly passed away following a suicide attempt.  He was 59.  Turner had worked as a real estate agent in the San Fernando Valley.
---
Featured image by Pascal (CC by 2.0)