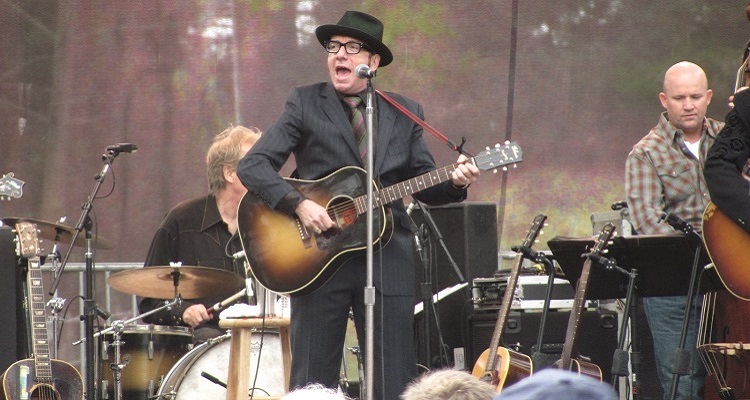 Sony revives Arista.
Sony Music Entertainment has relaunched Arista Records.  Former Island President and CEO David Massey will lead the company.  Based in New York, he'll report directly to Sony Music CEO Rob Stringer.  Sony Music and Massey have also announced a new joint venture for management and music publishing businesses.
---
Star flutist sues the Boston Symphony Orchestra.
The Boston Symphony Orchestra's principal flutist, Elizabeth Rowe, has sued her employers.  She filed a lawsuit against the orchestra a day after Massachusetts' new equal pay law went into effect.  Rowe alleges she makes 'substantially less' than her male colleagues.  She has asked for more than $200,000 in unpaid wages as well as damages.
---
A new music publishing firm has launched.
Backed by Virgo Investment Group, a private equity firm, One77 Music has launched.  The publishing firm has over 6,000 songs and $27 million in assets.  One77 Music's catalog includes Ike & Tina Turner's 'The Hunter,' Martina McBride's 'In My Daughter's Eyes,' and Sam Hunt's 'Body Like a Back Road,' among other songs.
---
Korean streaming music platforms unveil 'Chart Freezing' plan.
The Gaon Chart Policy Committee – composed of Korean streaming providers Naver Music, Bugs, MelOn, Soribada, Mnet.com, and Genie – has revealed a real-time chart operation plan.  "Chart Freezing" will block attempts of digital chart manipulation from 1:00 am to 7:00 am KST when the number of users typically decreases.  Explaining the purpose of chart freezing, Choi Kwang Ho, Secretary-General of the Korean Music Content Association, said,
"Through this policy improvement, we will block the source of late-night digital chart manipulation that aims for the 'bandwagon effect' in the morning when the number of users increases significantly.  Through this, we will promote a more credible music chart and improve to contribute increased credibility within the industry."
---
The Rolling Stones extend their deal with UMG.
The Rolling Stones and Universal Music Group have extended their 10-year-deal.  The deal includes the band's audio-visual catalog, archival support, and global merchandising of the group's tongue logo as well as brand management.  Terms of the deal were not disclosed.  The band's previous deal with UMG expires on July 25th.
---
Has Jay-Z finally made peace with Spotify?
Let's see about that.  But there's a thawing this week: Jay-Z has re-listed three albums on Spotify – American Gangster, His Collection Volume 1, and The Blueprint Collector's Edition.  The rapper had abruptly removed his entire catalog from the streaming music platform last April.
---
Harry Styles reigns supreme among the British public.
Harry Styles won the 2018 Silver Clef Award for Best Live Act.  The British singer received 60% of the vote, beating out Adele, Ed Sheeran, and Foo Fighters.  Styles previously won the award alongside his former band, One Direction.
---
Cancer treatment forces Elvis Costello to cancel European tour.
Elvis Costello has canceled the remaining six stops of his European tour after doctors diagnosed the singer with a "small but very aggressive cancerous malignancy."  On a note on his website, Costello wrote,
"Post-surgical guidelines for such surgery, recommend three weeks to four weeks recovery depending on whether you are returning to a desk job or an occupation that involves physical work or travel… The spirit has been more than willing but I have to now accept that it is going to take longer than I would have wished for me to recover my full strength.  Therefore, I must reluctantly cancel all the remaining engagements of this tour."
---
Will someone finally buy bankrupt iHeartMedia?
Silver Lake Partners, a private equity firm, is now considering a bid on iHeartMedia.  John Malone's Liberty Media had previously withdrawn its $1.16 billion bid for 40% of the company several weeks ago.  Silver Lake Partners has a significant stake in Endeavor, a Hollywood talent agency.
---
Longtime Atlantic exec John Boulos is bidding adieu.
Radio promotion vet John Boulos is departing Atlantic Records after 11 years, according to a farewell email leaked to Variety.  Boulos didn't disclose any details about his 'next big adventure'.
---
Sony's The Orchard rolls into Canada and hires Chris Hardy.
The Orchard has opened an office in Toronto.  The company has also hired Chris Hardy to serve as the Country Manager of Canada.  He will drive regional strategy, artist and label management, acquisitions, physical and digital sales, and business development.  Hardy will report to COO Colleen Theis.
---
Oliver Knussen passes away.
Oliver Knussen, an influential British conductor and composer, has passed away.  He was 66.  A vital presence of the UK scene, Knussen had worked closely with the Aldeburgh Festival.
---
Featured image by Helen Gordon (CC by 2.0)