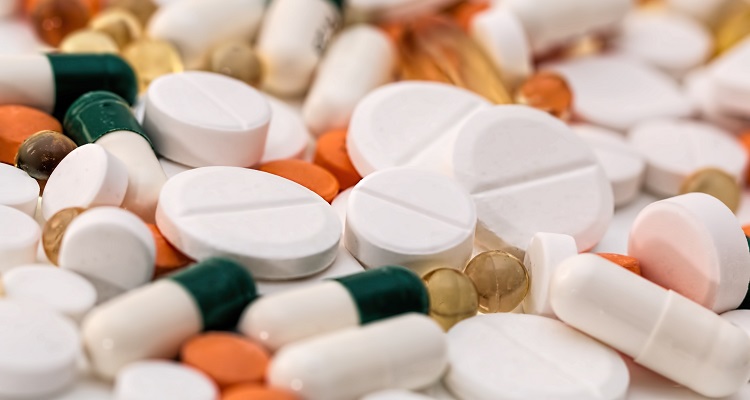 In Venezuela, most people don't have access to the medicine they desperately need.  Music for Medicine aims to change that.
Life in Venezuela is anything but easy.
Most people live in poverty.  Food shortages are rampant.  The country's recently-elected President (read: Dictator) brutally mistreats and jails critics and dissidents.  And, thanks to a corrupt government printing more money, inflation will rise 1 million percent this year alone.
Now, one ambitious project aims to make life for the sick and needy just a bit easier.  How?  Through music.
Meet Music for Medicine.
Venezuela also faces a serious healthcare issue.
8 out of 10 pharmacies don't have enough medicine to meet demand.  In fact, according to Fefarven, the country's pharmaceutical federation, Venezuela has a growing shortage of expensive medication.  The need for medicine to fight cancer, HIV, and hemophilia has risen 90%.
Sadly, most people won't get that medication.  Speaking with El Pais, a Spanish newspaper, the President of Fefarven explained prices for basic medicine have risen 1,000% to 3,000%.
Music for Medicine (MúsicaXMedicinas), an ambitious nonprofit initiative, launched in Caracas last Saturday.  The project aims to provide music in exchange for much-needed medication.  A group of human rights activists from the Venezuelan Education-Action Program on Human Rights (PROVEA) and Redes Ayuda launched the project.
Through its close collaboration with the Lugar Común bookshop as well as various music sellers and collectors in the country, PROVEA assigned a point value to each medication donated.  A painkiller, for example, is worth one point.  Antibiotics are worth three and expensive medication five.
In exchange for medicine, donors can choose from over 2,000 CDs and vinyl records in a wide variety of genres.  This includes classical music, local and regional Venezuelan music, and other genres, including salsa, tango, rock, and kid's songs.  Prior to the event's launch, PROVEA had called on supporters to donate LPs, CDs, and cassettes in good condition.
Speaking with Al Día News, Rafael Uzcátegui, PROVEA's Coordinator, explained Music for Medicine aims to "awaken that feeling of solidarity that Venezuelans are known for and that is now dormant due to the difficult situation."
Speaking about the project's launch on Saturday, Jerlín Castillo, a volunteer, explained,
"I think it was a great strategy to combine music with social help.  It's what attracts young people and older adults the most.  Who doesn't like music?"
At Music for Medicine's launch, María Fernanda donated medication a relative had sent her from Spain.  She's convinced Music for Medicine will take the medicine to those who truly need it.
"This project will ensure medication is better distributed."
Speaking with Efecto Cocuyo, a Venezuelan independent news website, Alejandro Torres, a drummer for 990, a local rock band, said,
"With this project, I do what I know and what I enjoy – helping those who don't have easy access to medicine."
In collaboration with several notable Venezuelan musicians, Music for Medicine had also released a free album on Bandcamp.  990 had recorded 'Despegar' ('Take Off') for the compilation album.
PROVEA will take the medication raised on Saturday's event to Acción Solidaria, a Caracas-based NGO.  People can call in to see if the non-profit organization has the medicine they desperately need.  PROVEA recently asked President Nicolas Maduro to provide a way for food and medication to reach the country's poor and ill.
Uzcáteguia admits Music for Medicine won't provide a long-term solution for the country's serious healthcare problem.  Yet, it's a start.
"This does not provide a solution to the problem, but it does help alleviate the healthcare situation for someone who needs it."
---