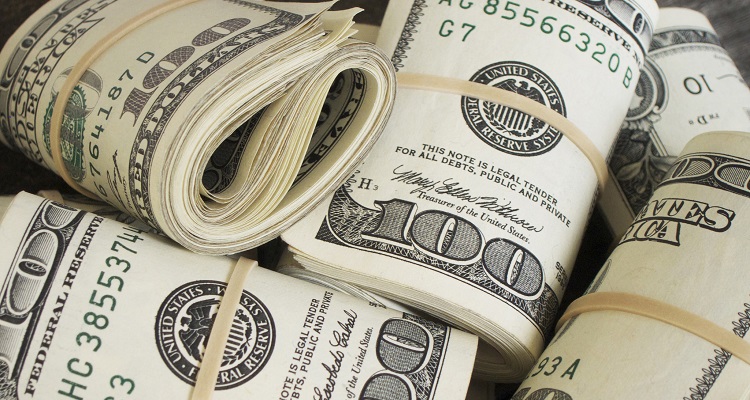 UMG is earning nearly $8 million — a day — from streaming.
Vivendi, Universal Music Group (UMG) parent company, has revealed Universal Music Group's labels generated $1.44 billion in streaming revenue for the first half of 2018.   That translates into roughly $7.9 million — a day.  UMG labels also generated $447 million from physical formats, down 19.1% year-over-year.  Downloads plummeted 25.9% to $287 million.
---
SOCAN and SODRAC agree to consolidate.
The Society of Composers, Authors, and Music Publishers of Canada (SOCAN) has acquired the Society for Reproduction Rights of Authors, Composers, and Publishers in Canada (SODRAC) in a non-monetary deal.  The combined group will license, track, and distribute royalties for both performing and mechanical rights.
---
Radar Radio reveals millions in losses following its decision to stop broadcasting.
Radar Radio, a London urban station accused of sexual harassment and fostering a toxic work environment, has published its financial accounts for 2017.
The station reported £1.3 million ($1.7 million) in losses.  Radar Radio also has £4 million ($5.3 million) in debt, owed mostly to MASH Holdings Limited.  In addition, the company's filing reveals over £500,000 ($656,254) in closing costs, with £270,000 ($354,377) in redundancies as well as £230,000 ($301,878) in fees related to the decision to stop broadcasting.  Radar Radio closed down last April following public accusations from DJs Pxssy Palace and Ashtart Al-Hurra, among many others.
---
Woman assaulted at Foo Fighters concert.
Chicago police have confirmed a man sexually assaulted a 23-year-old woman at a Foo Fighters concert; the woman followed the woman into a port-a-potty.  Police have yet to find the man, described between 40 and 50 years old and about 5'9".
---
iHeartRadio flat-out copies a popular Spotify feature.
iHeartRadio has introduced Your Weekly Mixtape.  Refreshed every Monday, and just like Spotify, the feature includes 30 to 75 songs based on the stations and artists users stream.
In an attempt to pass off the Spotify-esque feature as 'unique,' Chris Williams, iHeartRadio's Chief Product Officer, explained users will know and love the songs.
"We want to make sure they're getting a playlist they can sing along to."
---
YouTube makes a strong push for original programming outside the US.
In an attempt to boost subscriber numbers, YouTube will work on original programming for international markets.  The company will develop shows for consumers in France, Germany, Mexico, and Japan.  YouTube has already released original programming targeted at consumers in South Korea and India.  Susanne Daniels, the company's Global Head of Original Programming, explained the new shows will include music documentaries, reality series, talk shows, and scripted series.
---
Apple Music doubles down on 'exclusive' documentaries, but will it work?
Apple Music will release an exclusive documentary on Kesha next month.  The documentary will focus on the making of her newest album, Rainbow.
---
DotBlockChain Media signs a deal with Exactuals.
DotBlockchain Media (dotBC), an organization seeking to address the music industry's data and royalty accounting issues through blockchain, has signed a deal with Exactuals, a payments and metadata company.  dotBC aims to verify metadata intended for input into the blockchain, with Exactuals' 'RAI' helping to validate information or improve on incomplete or deficient data.
---
Cherry Glazerr details the sexism the group faces in the live concert industry.
American rock band Cherry Glazerr has outlined the sexism the group has faced from stage managers and staff.  In a lengthy post on Facebook, the band wrote,
"The amount of sexism that my band and sound engineer / tour manager face on the road is simply unreal sometimes.  It's outrageous.  We walk into a venue and people look the other way.  They treat us with open hostility.  They ignore us, call us names.  The amount of names our FOH has been called besides her own name, or at least, "your front of house" is unbelievable – Miss, Missy, "The Lady", sweetie.  It's simply disgusting.  We're ignored, hated.  It feels so awful when the stage manager looks at us and scoffs, looks the other way when we come in through the door.  They ask us what we're doing here, why are we here?  Who are we?  We're the band that you hired…"
---
Sean Paul blames the music industry for Demi Lovato's relapse.
Jamaican rapper Sean Paul has blamed the music industry for Demi Lovato's overdose.  Speaking with the Daily Star, he claims drug abuse is rampant among artists, including himself.
"The music industry in itself is very excessive.  We're always working in studios, performing, traveling, and sometimes you feel you need a break and the break is to go towards things that don't give you a break."
---
Istanbul Jazz Festival celebrates 25 years.
52,000 fans attended the 25th annual Istanbul Jazz Festival.  450 artists performed in 27 stages around the Turkish capital.
---
Kylie Minogue, Gareth Malone, and Ella Eyre join BBC Music Day.
The BBC has confirmed Kylie Minogue, Gareth Malone, and Ella Eyre have joined BBC Music Day.  The fourth annual event will take place on September 28th.
---
Jermaine Dupri announces brief North American tour.
Jermaine Dupri has announced the So So Def 25th Anniversary Cultural Curren$y Tour.  Xscape, Jagged Edge, Bow Wow, Anthony Hamilton, Bone Crusher, Youngbloodz, Dem Franchise Boyz, and J-Kwon will join Dupri.  The tour kicks off in Washington DC on October 4th and wraps up in Los Angeles on November 2nd.
---
J. Cole announces guest stars for KOD Tour.
J. Cole has announced Jaden Smith, Earthgang, and Kill Edward will join his upcoming North American KOD Tour.  They join special guest Young Thug.  The tour kicks off in Miami on August 9th and wraps up in Boston on October 10th.
---
Andrea Ingham exits Spotify.
Andrea Ingham, Spotify Australia and New Zealand's National Sales Director, has left the company.  She had joined the company in 2015 to lead its local sales division.  At Spotify, Ingham had driven ad sales revenue and strategy.  She most recently led the launch of Spotify House, which identifies key consumer listening habits through the company's streaming intelligence services.
---
Jay Brown joins MedMen's Board.
Roc Nation co-founder and CEO Jay Brown has joined MedMen Enterprise's Board of Directors.  The twenty-year music veteran joins Willie Nelson, Snoop Dogg, Wiz Khalifa, Melissa Etheridge, and Damian Marley in promoting the cannabis company.
---
Paradigm announces two key promotions.
Paradigm Talent Agency has promoted Kristin O'Neill and Nate Sokolski as music agents.  Both will be based out of Beverly Hills.  Paradigm promoted seven staffers as agents last month – Joshua Finn, Q'Marth Ghaemi, Mary Izzo, Jake Atterman, Jeff Mangialardi, Hilary Jacobs, and Ethan Neale.
---
Sam Mehran passes away.
Sam Mehran, member of short-lived English band Test Icicles, has passed away.  He was 31.  Zak Mering, Head of GunkTV, Test Icicles' label, wrote,
"RIP Sam Mehran.  You will be sorely missed and loved by many forever.  The most talented musician I've ever had the pleasure of being close friends with.  I know you're in a better place, brother.  You will not be forgotten".
---
Ray Cooper passes away.
Ray Cooper, former Co-President of Virgin Records America, has passed away.  He was 69.  Cooper is credited with the success of the Spice Girls and U2, among others.
---
Featured image by Pictures of Money (CC by 2.0)