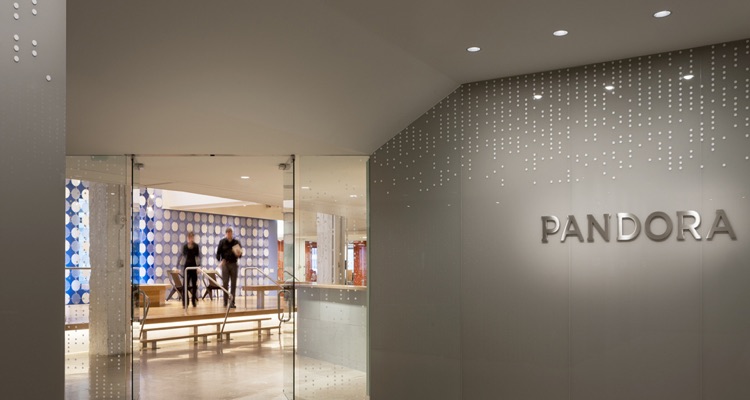 The house that Tim Westergren built has reached a once-unthinkable paid subscriber milestone.
Pandora and paying subscribers were once an oil-and-water combination.  Now, that's starting to change.
Earlier today, Pandora revealed their Q2 2018 earnings report.  At a top level, the report showed a 12% revenue increase over the previous year.  Amazingly, that's minus Australia and New Zealand, where the company ceased operations last July.  The company posted revenues of $384.8 million despite these regional withdrawals.
Pandora was last profitable in 2014, though its current losses are narrowing.  During the quarter, net losses attributable to common stockholders slimmed to $99.5 million for the three month period ending June 30th.  That's substantially lower than losses of $289.7 million during the same period last year.
A quick breakdown of Pandora's earnings report reveals that ad-supported revenue accounted for $271.1 million, while subscriber revenue generated $113.7 million.  That's an increase of 67% compared to last year when you consider the removal of Australia and New Zealand — not to mention the dump-off of Ticketfly to Eventbrite last year.
In other words: a lot of moving parts here, including a lot of changes that make year-over-year comparisons tricky.  But paid subscribers are definitely moving upward at a steady pace.
While quarterly revenues are up compared to last year, listening hours and active users are both down.
In Q2 2017, the service boasted 76 million active users with 5.22 billion hours of music.  However, the Q2 2018 report reveals these metrics are down to 71.4 million active users and 5.09 billion listening hours.
The extra boost in revenue can be attributed to 351,000 new paid subscribers for the streaming service's Plus and Premium plans, which brings total subscribers up to 6 million.
The added subscriber growth can be partly attributed to the launch of the $14.99 family streaming plan, which the company believes will continue to be a significant driver for growth for the rest of 2018.  CEO Roger Lynch confirmed that the streaming service's paid subscribers listen to music three times longer than their ad-supported counterparts.
The company gained twice as many paid subscribers in Q2 2018 compared to the previous quarter of the same year.
But advertiser revenue per minute reached all-time highs for the streaming company, hitting the $68.75 per minute mark. Lynch also detailed the company's plans going forward, mentioning the launch of a student plan and expanding device support for the Pandora app.
---