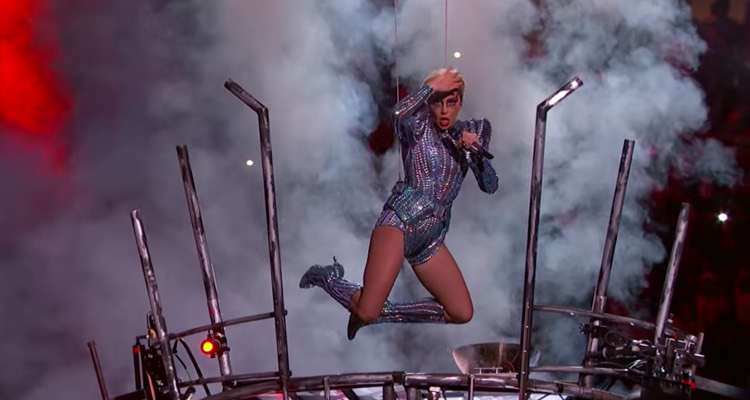 Fans of Lady Gaga have a lot to look forward to this year, as the pop diva has announced two shows for her residency at the Park Theater, which is part of the Park MGM resort.
The residency launches on December 28th and will feature two separate shows for a unique experience.
First up is Lady Gaga Enigma, which is billed as a brand-new odyssey of Gaga's pop songs in an experience like no other.  The second is Lady Gaga Jazz & Piano, which features stripped down versions of her hits alongside other music from the Great American Songbook.
Gaga herself says she's looking forward to sharing the experience with fans in Vegas and that the Enigma show is unlike anything she's ever done before.  She describes it as "a celebration of all that is unique and different within us."
The one-two combo is perfect for Vegas, and a probably cash cow for the singer.
Fans who are members of Lady Gaga's Little Monsters community will get the first choice of pre-sale tickets
The purchase window begins on Wednesday, August 8th at 10 AM PST to Sunday, August 12th at 10PM PST.  Those who are interested in reserving their tickets can do so at GagaVegas.com.
Lady Gaga Enigma Show Dates
December 28, 30, 31
January 17, 19, 24, 26, 31
February 2
May 30
June 1, 6, 8, 12, 14
October 17, 19, 23, 25, 31
November 2, 6, 8
Lady Gaga Jazz & Piano Show Dates
January 20
February 3
June 2, 9
Ticket prices for the event start at $77.90 (not including taxes and fees).  General ticket sales for the event will pick up on August 13th at 10 AM PST, with a limited number of VIP packages available for serious fans.
Ticketmaster is handling the ticket distribution at this event, but if you're local to Las Vegas, you can also swing by the MGM Resorts to purchase tickets to the event there.
---