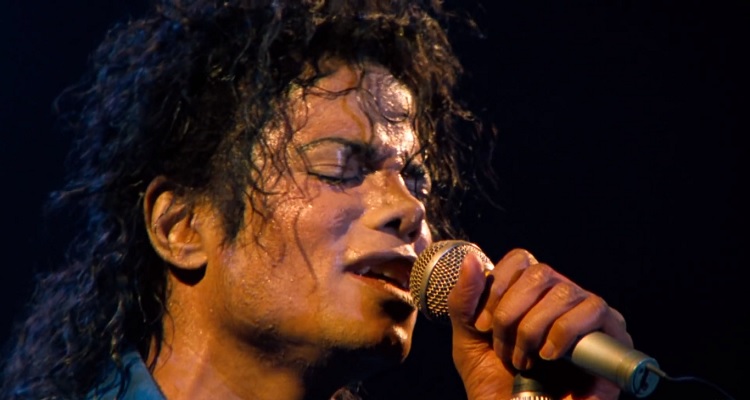 Appeals Court rules in favor of Sony Music and the Jackson Estate in 'fake vocals' suit.
In 2014, Vera Serova, a Michael Jackson fan, sued Sony Music and the Jackson Estate.  The Michael Jackson fan claimed the major label and Jackson's estate falsely promoted three songs in Jackson's posthumous album, Michael, as containing the late singer's voice.
Three appeals court judges found that Sony Music and the Jackson Estate don't really know whether the vocals are Jackson's, and thus, aren't commercially liable.
According to NPR, court documents read,
"Because [Sony Music, MJJ Productions, and the Jackson estate] lacked actual knowledge of the identity of the lead singer on ["Breaking News," "Monster" and "Keep Your Head Up"], they could only draw a conclusion about that issue from their own research and the available evidence.  Under these circumstances, [their] representations about the identity of the singer amounted to a statement of opinion rather than fact."
---
Cardi B apologizes for offensive Civil Rights skit.
The rapper received strong criticism for her role as Coretta Scott King in a comedy skit dubbed 'Real Housewives of the Civil Rights Movement.'  The skit, included in Rip Michaels' new show, Off The Rip, spoofed Bravo's 'Housewives' franchise, and featured portrayals of Rosa Parks, an ex-wife of Malcolm X, and Jessie Jackson's wife.  'Real Housewives of the Civil Rights Movement' also featured references to Dr. Martin Luther King Jr.'s alleged extra-material affairs.
In a now-deleted tweet, Dr. Bernice King, Martin Luther King Jr.'s daughter, lambasted Cardi B.
"On the 55th anniversary of #IHaveADream, a clip on @TMZ depicts my parents (Cardi B playing my mom) & great women of the CRM in a repulsive, false light.  They paid an extraordinary price so people of color can have a platform & this is how you use it.  @iamcardib: Let's talk."
---
Find out how much time you binge watch on YouTube.
YouTube had rolled out a new feature allowing users to track how much time they spend on the platform.  Its TV and Music services don't count in the "time watched" profile.
The company said in its blog,
"Our goal is to provide a better understanding of time spent on YouTube, so you can make informed decisions about how you want YouTube to best fit into your life."
---
Looks like the next generation will grow up learning from YouTube.
Surveying 2,587 people aged 14 to 40, Pearson, a global education company, has revealed most Generation Z learners (aged 14 to 23) preferred YouTube over printed books – 60% to 47%.  Millennials (aged 24 to 40), meanwhile, prefer printed books over YouTube – 60% to 55%.
Generation Z learners prefer learning from apps and interactive books (47%) and through in-group activities (57%).  47% of Generation Z respondents spend over 3 hours a day watching YouTube.  55% claim the video platform has contributed to their education.  78% still preferred teachers over the video platform, as they had the most impact on their learning and personal development.  69% preferred their parents.  71% attempt to figure out problems on their own using the internet, and 29% prefer asking a teacher for help.
---
TRL returns in Australia.
MTV has announced the show will return to Australia in 2019.  Simon Bates, Vice President and Head of MTV Asia Pacific said,
"After the successful launch of MTV Unplugged in Melbourne last month, it's obvious there is an appetite for more live music franchises to showcase Australian artists and connect them with their fans."
---
Unsurprisingly, teen girls love K-Pop the most.
Partnering with statisticians from UCLA, the Korea Content Platform (KCP) has revealed women and girls under the age of 20 most consume Korean entertainment content – music, TV, and comics.  Monitoring 45,614 viewers for a period of two months across all Kocowa streaming video platforms, KCP found 34% of viewers were non-Korean teenage girls.
Attributing the rise in popularity in Korean media content consumption to K-Pop, KunHee Park, CEO of KCP, said,
"K-Pop has been in the United States for years now and some K-pop stars are already very popular in the US.  Now those same performers have moved on to star in dramas after getting popular in the music industry.  Kocowa audiences recognize these stars now that they are acting and seek them out."
---
Lauryn Hill pushes back against claims she stole music on her debut album.
Earlier this month, jazz musician Robert Glasper accused Lauryn Hill of failing to credit him and other "great musicians and producers" on her first album.  Now, in a lengthy post on Medium, Lauryn Hill has responded to his claims.
"You may be able to make suggestions, but you can't write FOR me.  I am the architect of my creative expression.  No decisions are made without me. I hire master builders and masterful artisans and technicians who play beautifully, lend their technical expertise, and who translate the language that I provide into beautifully realized music.

"[My debut album] was the first time I worked with musicians outside of the Fugees whose report and working relationship was clear.  In an effort to create the same level of comfort, I may not have established the necessary boundaries and may have been more inviting than I should have been."
---
Digital Downloads Deathwatch – It takes just a thousand downloads to reach No. 2 on Billboard.
For the week ending August 16th, K-Pop girl group (G)I-DLE took the #2 spot on Billboard's World Digital Song Sales chart with just over 1,000 downloads.  Clearly ignoring the dismal download tally, Billboard writer Jeff Benjamin called the girl group's sales proof that (G)I-DLE's "hot debut was not a fluke."  According to sources speaking with Digital Music News, Apple will pull digital downloads in 2019 from the iTunes Store.  Other digital download stores will likely follow suit.
---
eOne partners with The Stereotypes on a joint venture.
Under their new joint venture music publishing agreement with Entertainment One (eOne), Stereotype members and songwriters Jonathan Yip, Jeremy Reeves, and Ray Charles McCullough will work with eOne to sign and develop new talent.  In addition, eOne has signed McCollough to a worldwide publishing agreement.  The Stereotypes' imprint, Beach Wave Publishing, will work with eOne to maximize opportunities.
Amy Collins will also serve as A&R Director at Beach Wave.  She previously served at Warner/Chappell Music and Def Jam/Universl Music Group.
---
Two Chinese entertainment companies establish a new Hong Kong joint venture.
Pop Life Entertainment, a Chinese entertainment and consumer products company, has partnered with Cenic Media, a production entertainment group, to launch Pop Life Global.  The joint venture will deliver music, movies, and merchandise in Asia and worldwide.  Pop Life Entertainment will also develop consumer products for Cenic's TV and Film content.
---
UMG's Caroline partners with Justin Goldman to launch a new label.
Caroline will distribute JustGold's releases around the world.  The artist services division of Universal Music Group (UMG) has signed British singer Millie Go Lightly and will distribute her first single.  Justin Goldman is currently a Junior in the Bandier Program.
---
Glassnote Records signs Dylan Cartlidge.
The 23-year-old British rapper/instrumentalist has worked with several notable producers, including St. Francis Hotel.  He has also received radio support in the UK from BBC Radio 1.  This fall, Cartlidge will support Bad Sounds and Darwin Deez on their UK tours.
---
Sony Music announces a key hire.
Constance Williams will serve as Senior Vice President and Head of Human Resources in the Americas at Sony Music.  Based in New York, she'll lead Sony Music's talent acquisition, management, and organizational development functions.  Williams previously served at her practice as Principal of Management Consulting at HR Ace Consulting.
---
MSG announces a new hire.
Richard Constable will serve as Executive Vice President and Global Head of Government Relations and Public Affairs at the Madison Square Garden Company (MSG).  In the newly created role, he'll serve as MSG's chief strategist for governmental, legislative, and media affairs.  Constable will also direct local, federal, and global government relations.  In addition, he'll assist in MSG's plans to expand its venue portfolio.
---
Coroner confirms how Vinnie Paul passed away.
Clark County Coroner John Fudenburg has announced Pantera drummer Vinnie Paul died of natural causes last June.  Medical examiners identified coronary artery disease as the cause of his passing.
---
Featured image by Chief Mouse (YouTube screengrab)