According to a new report from CNBC, Amazon is looking into bringing Alexa to amplifiers, subwoofers, and other devices like a microwave and an in-car gadget.
The company plans to release eight new Alexa-powered devices before the end of the year.
Last year Amazon surprised the world with a press event in September that showcased new Echo hardware, including the Echo Spot and Echo Plus.  Amazon is expected to do the same again this year, as CNBC obtained a copy of an internal document outlining plans for the presentation.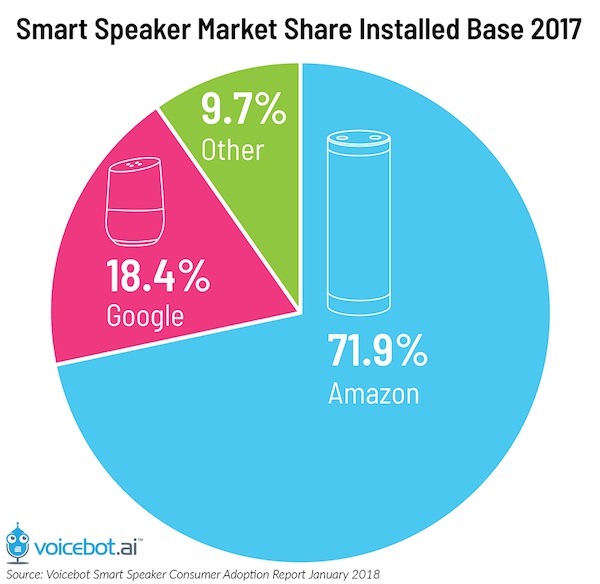 Amazon controls nearly 72% of the smart speaker market, so the jump to receivers, amplifiers, and subwoofers is a logical one.
The expansion of Alexa into everyday gadgets like microwaves and alarm clocks will further propel Amazon as a category leader in smart home products.
Amazon CEO Jeff Bezos has made it no secret that he wants Alexa-powered devices in every household.  Here's a statement he released this July.
"We want customers to be able to use Alexa wherever they are. There are now tens of thousands of developers across more than 150 countries building new devices using the Alexa Voice Service, and the number of Alexa-enabled devices has more than tripled in the past year."
Google lags behind Amazon with just 18.4% of the smart speaker market, while Apple's HomePod system is lumped in the remaining 6.7% with other smart devices that include a digital assistant like Samsung's Bixby.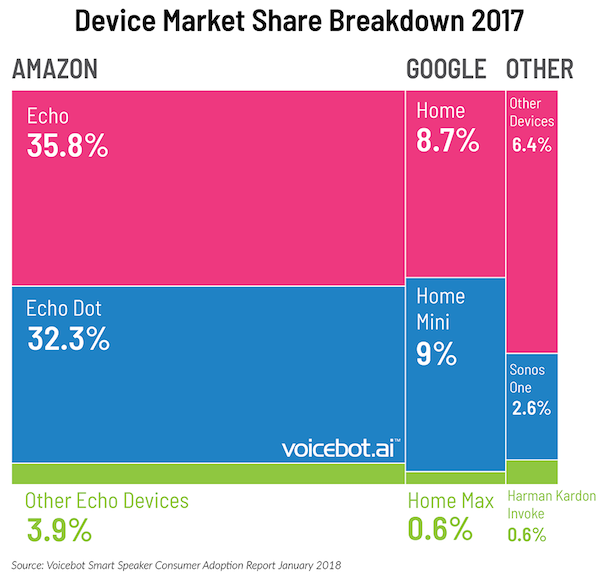 Breaking the figures down by device paints an even more dominant picture for Amazon.
Neither the Google Home or the Google Home Mini have cracked the 10% adoption rate from this January 2018 study.  The Amazon Echo and Amazon Echo Dot are both above 30% in market share, while other devices like the Echo Spot and Echo Show sit at just 3.9%.
Amazon moving into the premium speaker category with subwoofers, receivers, and amplifiers puts Sonos on notice.  The premium speaker manufacturer released its first Alexa-powered devices last year, but investors have not been thrilled with the company's performance. The stock is down -9.80% at the time of writing and is continuing a months-long slump.