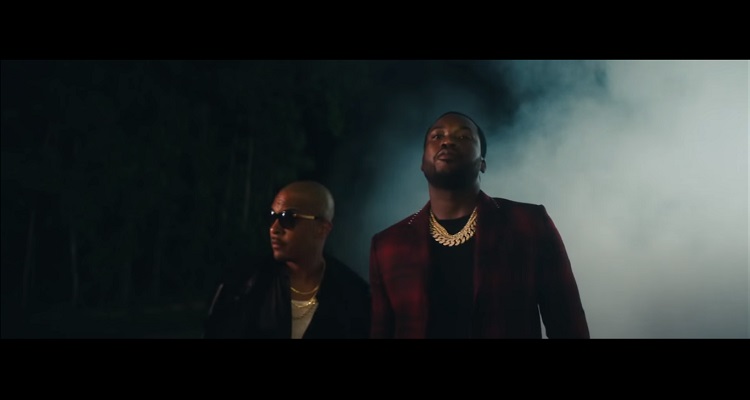 The lawyer for Meek Mill's judge found out the hard way: don't ever say a word, even when 'off-the-record.'
A lawyer for Philadelphia Common Pleas Court Judge Genece Brinkley may have talked too much after an interview.  Now, he's filed a complaint to have the recordings returned.
For years, Brinkley had presided over Meek Mill's case as a trial judge.  In 2007, the rapper – real name Robert Rihmeek Williams – was arrested in Philadelphia on drugs and weapons charges.  According to Reginald V. Graham, a narcotics officer, the rapper reportedly sold crack cocaine and pulled a gun when officers approached.  Brinkley had convicted Williams of drug possession, firearms violations, and simple assault.  Meek Mill served 5 months in jail.  After jail, he served probation time.
Brinkley continued ruling against the rapper, first claiming he violated probation.  Then, after violating her order not to schedule concerts, she sent Williams to jail again.  Finally, last year, Brinkley barred the rapper from performing outside Philadelphia and Montgomery County, sentencing him for 2 to 4 years in jail.
Earlier this year, the Philadephia Inquirer found Graham and other officers lied.  Brinkley defended herself in March, writing she had "committed no error."  The Pennsylvania Supreme Court eventually set Meek Mill free.
Speaking into a live microphone following an interview with a documentary film crew, defense lawyer A. Charles Peruto Jr. badmouthed his client.  He explained that he was on the wrong side of justice in representing Brinkley.
Amazon has collaborated with Meek Mill's management company, Roc Nation, on the documentary.  Roc Nation reportedly seeks to discredit Brinkley.
In the recording obtained by the Inquirer, Peruto Jr. said he would've ruled in favor of Brinkley as a judge.
"Prosecution and defense agree — goodbye."
Speaking off-the-record about his client's conduct, the lawyer said,
"She looks f—king awful."
Peruto Jr., however, has since claimed he made no "on-the-record" comments against Brinkley.
"I have been consistent with my defense of this judge.  Tape or no tape, I don't believe I said it.

"If I said something off the record, it should not be on the transcript."
According to the complaint filed at the Philadelphia County Court of Common Pleas, Peruto Jr. claimed the defendants – Sixx Degrees Media, Roc Nation, Amazon Digital Services, Amazon Prime Video, and The IPC Group – lied to him.  They continued to record the off-the-record conversation.  He had previously withdrawn permission and consent to intercept his conversation.  Then, the interviewers intentionally digitized and stored the intercepted conversation to likely leak it.
As they did so without notifying him, the recordings now belong to the defense lawyer.  Listing a single count of replevin – a procedure where seized goods must be restored to the owner – he demands judgment in his favor.
"These illegally intercepted and digitized oral communications were then edited and leaked to the press so that Mr. Peruto's off the record words would be manipulated against him and his client, Judge Brinkley, and to maliciously further their own agenda in maximizing the buzz and profitability of the upcoming Meek Mill Documentary Series," attorney James Beasley Jr. wrote in the complaint.
You can check out the document below.
---
Featured image by TIvsTIP (YouTube screengrab).