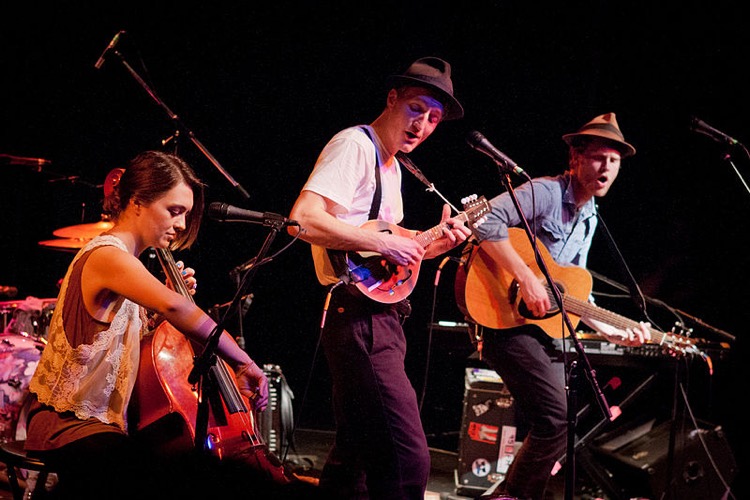 According to multiple reports, folk rock band The Lumineers have inked a new deal with Activist Artists Management. Bernie Cahill will manage the trio as part of the new agreement.
Cahill launched Activist Artists Management in April of this year alongside two other partners including Greg Seuss and Matt Maher.
Other artists managed by Activist include the Grateful Dead spin-off Dead & Company, Bob Weir, Clare Bowen, Dwight Yoakam, Michael Franti, and Spearhead.  That's quite a roster, with the Lumineers offering a huge addition.
The Lumineers spent most of the summer seeking new management after separating from the previous manager David Meinert.  Meinert has been the subject of several sexual assault allegations between 2011-2015, with more than eleven women coming forward with accusations of misconduct.
Meinert discovered the relatively unknown folk band in 2011 in Denver and quickly signed them, but the group is just one of several clients that have severed ties with Meinert after these allegations.
The Lumineers single "Ho Hey" reached number three on the Billboard Hot 100 chart when it debuted. Their album Cleopatra was the group's first number one on the Billboard 200 back in April 2016.
The title track 'Ophelia' topped alternative radio charts for two weeks, and The Lumineers have topped that with sold-out performances at the Hollywood Bowl and Madison Square Garden.
The Lumineers were rumored to have been courted by firms like Red Light, Q Prime, and C3 this summer before settling on Activist, according to recent reports.
The band's arena tour throughout the United States was a resounding success as the group moved on to performances in Japan and Australia. In 2017, the band opened for U2 for several performances in May and June.
Earlier this year, the band dropped a fresh EP with three unreleased tracks called C-Sides. You can listen to the three tracks below.