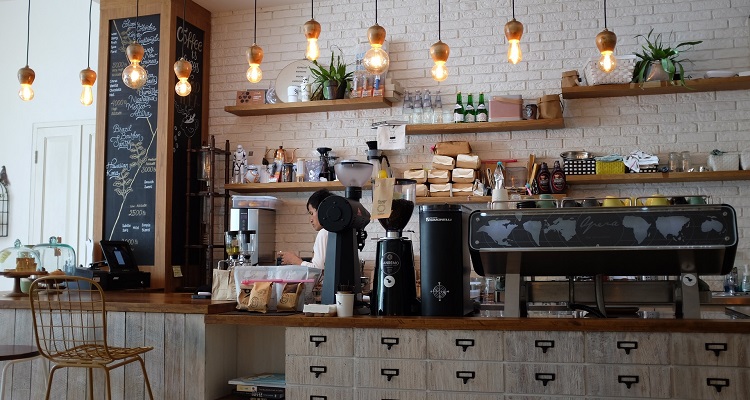 According to Nielsen Music, a lack of education and innovation among small business owners around the world costs the music industry billions each year.
According to a new study, the music industry loses billions from businesses who don't properly use streaming music services.
Interviewing 5,000 small business owners across seven markets – the US, UK, Sweden, Spain, Italy, Germany, and France – Nielsen Music found the industry loses out on $2.65 billion a year.
Nielsen Music estimates 29.4 million small businesses around the world stream music in their shops.  88% play music daily or 4-5 days per week.  12% play music less than 4 days per week.  Yet, 21.3 million small businesses use consumer music services instead of obtaining business streaming licenses.
Rightsholders lose an average of $11.96 per month for businesses that use a free personal streaming music service.  That number drops to $8.33 per month for businesses that subscribe to a music service.
Under existing copyright law in many countries, restaurants, stores, and other public venues require a license to stream music.  Yet, only 17% of surveyed businesses have those licenses.  A whopping 83% – or the aforementioned 21.3 million businesses – illicitly use a personal music service.
But, why does this happen?  Confusion.  Small business owners don't know they need a business streaming license.
According to a majority of small business owners, having a personal music account gives them the right to stream music in the background at their businesses.  The confusion over licensing appears most rampant in Spain and the US.  In both countries, a whopping 75% and 71% of businesses owners didn't know they needed a license to stream music, respectively.  Sweden ranked third with 64%, followed by Germany at 63%, and the UK at 60%.  Only 58% of business owners in France and 50% in Italy didn't know about the license requirements to stream music to patrons.
Soundtrack Your Brand, a licensing service for businesses dubbed the "Spotify of background music," commissioned the study.  Andreas Liffgarden, the company's cofounder, blamed a "lack of innovation" and a lack of education about B2B streaming services.  These services make the business licensing process a time-consuming hassle for small business owners.  Thus, many owners choose instead to stream music through their personal accounts.
Clearly plugging his service, Liffgarden said small business owners need "a new generation of B2B streaming services."  These must appear "attractive" to ensure rightsholders and the music industry get paid when works are streamed.
Liffgarden previously served at Spotify when the service first launched 10 years ago.
You can read the full report here.
---