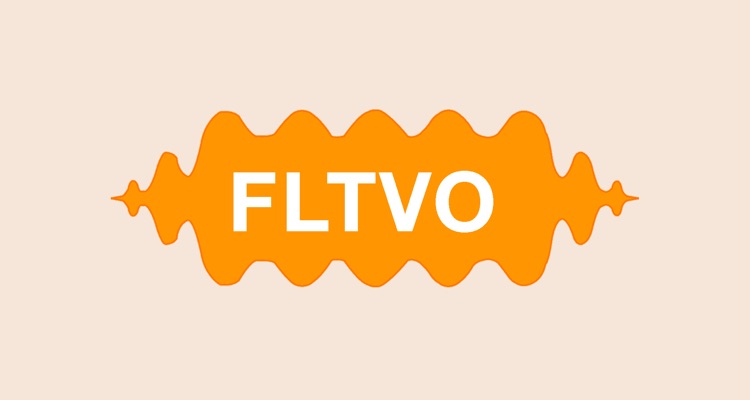 Attorneys for YouTube 'stream ripper' FLVTO.biz are raising serious jurisdictional questions in their defense against the major labels.  But that's just one of several counter-attacks.
Earlier this year, major labels Universal Music Group, Warner Music Group, and Sony Music Entertainment filed a massive copyright infringement lawsuit against FLVTO.biz, a YouTube 'stream ripper' based in Russia.  At that stage, it was unknown if the site's operator — a person only identified as 'Tofig Kurbanov' from Rostov-on-Don, Russia — would even respond to the suit.
Kurbanov was also alleged to be the owner of 2conv.com, also a heavily-trafficked 'stream ripper'.  But Kurbanov's real identity seemed unclear, and the major labels — represented by the RIAA and law firm Jenner & Block — appeared to be angling towards a quick decision against a 'John Doe' no-show.
Now, we know that Kurbanov not only exists, he's seriously lawyered up.
Earlier this month, Kurbanov not only emerged as the owner of FLVTO.biz and 2conv.com, he also responded with deep legal representation.  And that legal team, comprised of three law firms — Sands Anderson PC, Boston Law Group PC, and Ciampa Fray-Witzer LLC — have been fighting back against Jenner & Block's attorneys over the past few weeks.
The first serious objection from Kurbanov's legal team is  jurisdictional in nature.
And it now looks like the location of the major label's filing — the U.S. District Court for the Eastern District of Virginia — is revealing some serious strategic holes from both the RIAA and Jenner.
Kurbanov's lawyers previously filed a Motion to Dismiss, based on significant jurisdictional questions.  Now, in paperwork filed with the court this week, FLVTO.biz's legal team has started systematically dismantling the major labels' choice of venue.
Unfortunately for the labels, some of the arguments for hosting the case in Virginia seem a bit flimsy.  "Plaintiffs – a collection of record companies, none of which are located within Virginia – appear to be having something of an identity crisis," the FLVTO.biz counter-filing starts.
"Plaintiffs… argue, somewhat surprisingly, that this case should proceed in Virginia because the location is close to Plaintiffs' lobbying group [RIAA] and counsel of choice [Jenner & Block]. First, if this consideration was even valid – which it is not – it would counsel in favor of Plaintiffs if they brought the present action in the D.C. District Court, where both Plaintiffs' counsel and the RIAA are located."
But the bigger reason for selecting Virginia, according to FLVTO.biz's legal representation, is the presence of quick 'rocket docket' decisions.
In the absence of a defendant (which may have been anticipated), a quick decision nay have allowed the majors to seize the FLVTO.biz and 2conv.com domains, armed with a strong legal decision.  Earlier, Electronic Frontier Foundation attorney Mitch Stoltz noted that 'John Doe' attacks allowed plaintiffs to achieve incredibly strong rulings, and subsequently exact draconian punishments on sites — even though the cases hadn't been deliberated.
Not so fast, FLVTO.biz's attorneys argue.  "But, of course, that would not have given Plaintiffs what they really seek
here, namely to utilize the Court's infamous 'rocket docket' despite any legitimate connections to the forum.
"As this Court has noted "many times over, '[t]his Court cannot stand as a willing repository for cases which have no real nexus to this district.'"
Also worth noting: the major labels' high-profile lawsuit against Youtube-mp3.org (owned by PMD Technologie UG in Germany) was deliberated in California, not Virginia.
"Adding to this sense of confusion, Plaintiffs seem to have a touch of amnesia, forgetting that they brought a near-identical lawsuit two years ago in the Central District of California where they argued that jurisdiction was proper in part because, they
alleged, that was 'where several Plaintiffs are located and/or maintain substantial business operations'," the counter-argument continues.
The major labels ultimately settled with Youtube-mp3.org out of court, depriving the legal system of a potentially important precedent.  Which brings us to the present…
FLVTO.biz's legal team is also questioning whether the United States is even the right country to hear this case.
Throughout, Kurbanov's representation notes that the majors are almost suggesting that YouTube is a plaintiff in this case.  That's not the case, and YouTube itself seems largely unconcerned by converter sites like FLVTO and 2conv (in fact, it's quite possible that YouTube could 'turn off' stream rippers entirely, overnight).
"The Court should reject Plaintiffs' attempted sleight-of-hand in suggesting that the alleged 'place of injury' is the United States because YouTube is (in part) located within the United States," FLVTO continues.
"Even if Plaintiffs could somehow stand in YouTube's shoes and thereby claim that 'they' suffered some injury in the United States by virtue of conduct 'aimed' at YouTube, this would still be an insufficient basis for jurisdiction in the United States without additional proof that the Defendant himself had sufficient minimum contacts with the United States to support such a finding of jurisdiction."
Whether this case gets tossed (possible) or relocated (more likely) is unclear.  But FLVTO.biz's attorneys are already preparing the arguments for a possible trial.
And one of the most significant counter-arguments seems to be the actual amount of stream-ripping that involves music.  Citing data from YouTube itself, Kurbanov's lawyers noted that a tiny amount of videos on the platform are actually music videos.  "Further undercutting Plaintiffs' arguments is their own over-estimation of their importance on the YouTube platform," the filing continues.
"According to YouTube, music related videos account for only 2.5% of all of YouTube's traffic. This, of course, doesn't mean that 2.5% of YouTube's traffic involves Plaintiffs' music, but rather music as a whole, whether it be copyrighted, subject to a Creative Commons license, or freely offered to the public without restriction, constitutes 2.5% of YouTube's traffic.
"And, of course, given YouTube's international reach, much of that music is itself likely from outside the United States and thus not owned by Plaintiffs."
That touches upon a key legal defense of 'substantially non-infringing uses,' a key determinant in some copyright infringement cases.  Simply stated, if FLVTO.biz is substantially used to convert instructional videos and rants from YouTube personalities, it may not pass the bar of copyright infringement.
Indeed, it will be interesting to hear what YouTube states in court about the actual percentage of its videos that are music- related (and owned by the majors).  That is, if this case gets that far.
More as this develops.