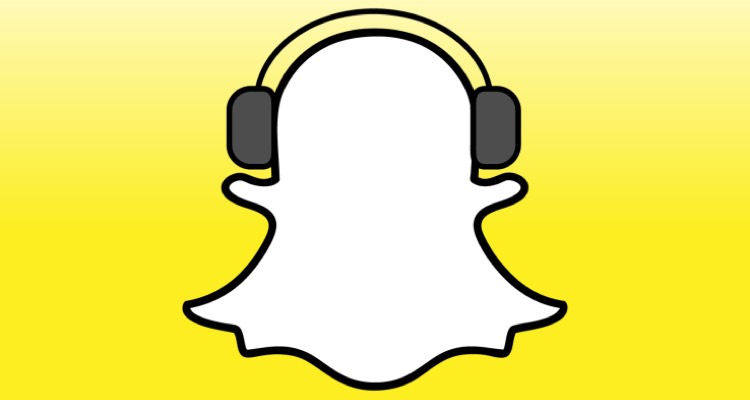 It's not just about going to where your audience is.  It's about deeply understanding that platform, and what its users want to see.
The following comes from Fanbytes, who partnered with DMN to deliver this marketing intelligence on Generation Z and Snapchat.
The cost of advertising on Facebook and other popular music marketing platforms is rising.  Those labels, agencies, and independent artists who are afraid of trialing lesser-known sources of attention risk losing out on some of the most cost-effective music marketing on the web.
When it comes to engaging with the youngest generation of music lovers, one of the best options out there is Snapchat (and especially Snapchat influencers).  Relatively few marketers are using the platform, and of those, few are making the most of its potential.
Snapchat holds the largest portion of 13-19 year olds' attention in the USA, UK and more, of any online platform, and – armed with the right knowledge – you can use it to build your artists' next generation of music fans.
In this article, we'll dive into four creative ways you can use to ensure your music connects with Generation Z, and keeps over 90% of Snapchat's teenage audience glued to your ads.
1. Turn it up
Music marketers know that, on most social media sites, few users keep their sound on.  On Facebook, it could be as little as 15%. But Snapchat has a unique advantage, with two-thirds of users watching ads with their sound turned on.  While lyric videos are still a good idea for the third who have their sound off, few other platforms let a catchy hook shine as well as on Snapchat.
2. Keep it organic
One of the biggest problems music marketers face when it comes to Snapchat is adapting their material successfully for the platform.  The music video which performed great on YouTube is your best bet for Snapchat too, right?
Not necessarily. Though many marketers pay lip service to the need for platform-optimized content, few actually put in the effort to make creative tailored to Snapchat, and that leads to off-putting statistics like these: according to Digiday, 69% of users in the USA "always" or "often" skip ads on Snapchat.
But it doesn't have to be this way, and creating Snapchat-optimized content doesn't have to be a struggle. One of the most effective techniques we've used to drive streams on Snapchat is through ad content created entirely within the app – using Snapchat's paint brushes, fonts, gifs, and stickers.
For those used to marketing on more traditional platforms, it can seem counterintuitive to ditch the polished music video in favor of content which looks amateur.  But because this content feels much less like an ad, it carries more of the power of a personal recommendation from whatever Snapchat channel publishes the ad.
3. Go viral through AR
While harbingers of doom proclaim the death of organic engagement on sites like Facebook and Instagram, marketers are increasingly turning towards augmented reality to help their content go viral. Facebook, for example, has made it very difficult for corporate content to spread without paid promotion, whereas in its early form it was much easier for corporate posts to get massive reach for free.
So, where can marketers look to spread their content at a minimal price? Right now, the answer is augmented reality. Every day on Snapchat, millions of users are adding 3D objects to their videos, using face-morphing technology, and stepping into immersive virtual reality environments – and great AR lenses can spread rapidly.
Streaming service Deezer chose to promote their "What's Your Song?" campaign with an interactive AR lens, which cycled through three different moods (happy, lit, and chill) to reflect three different genres of music.
Not only did the lens clock in over one million views (in less than 24 hours), but the lens spread by itself. That means that the remaining 39,000+ shares were totally organic and, to top it off, the lens reached no. 1 on Snapchat's trending lenses board.
4. Create experiences
When was the last time you liked an ad on social media enough to click through? For most people, it's pretty rare to actually follow-up on an ad you saw, and whatever last caught your attention was probably pretty unusual. So, how do you create a memorable advertising experience for your would-be fans?
Once again, this is an instance where Snapchat can play to its strengths. Its AR lenses provide a fantastic opportunity to be the content users want to see, rather than disrupting it – interactivity – and some of the biggest brands in music are among the first to make use of this fast-developing technology.
Warner, for example, turned to AR lenses to promote rapper Saweetie's single ICY GRL. The lens was based on lyrics from the song: "cause I'm icy, wifey haters wanna fight me". (For those out of the loop – me included – "icy" means wearing a lot of expensive jewelry).
So, in Warner's AR lens, the AR lens begins with snowflakes falling down around the user. Then, when the user taps the screen, the snowflakes turn into dollar signs and dollar bills. The lens got a fantastic response from teenage Snapchatters, as well as an impressive 1.3 million views and almost 50,000 shares.
Final word.
By implementing these strategies, you're well on your way to seeing an incredible boost to your engagement and streams when advertising on Snapchat, which will help build your artists' next generation of music fans.
The longer music brands keep their digital marketing budget focused on Facebook and the other dominant platforms, the more they'll fall prey to increasing competition and rising prices.  For those who enter the world of Snapchat influencers, and make sure their creatives follow the best-practices outlined above, there is an incredible opportunity to spread your music at a fraction of the cost.
---
Bret Cameron is Head of Marketing at Fanbytes. If you're interested in learning more about how to add Snapchat to your music marketing arsenal, check out Fanbytes here.