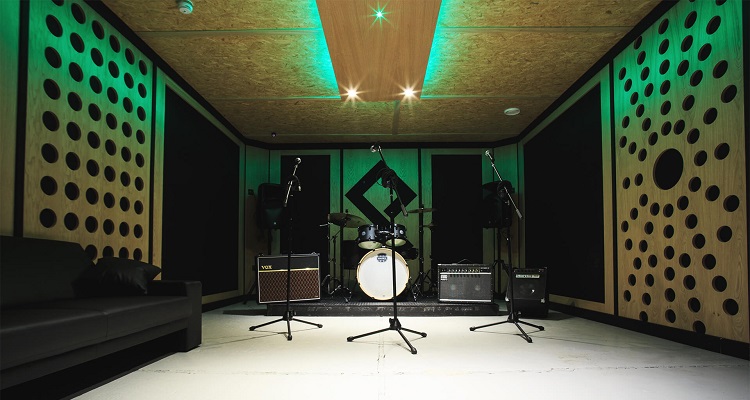 Pirate Studios is bringing tech to rehearsal studio rentals, particularly for indies.
Pirate Studios has unveiled a new fundraising milestone.
Led by Talis Capital, the London-based music tech startup has secured $20 million.  Talis has previously backed the startup at an early stage.   The VC firm's Matus Maar was named cofounder of Pirate Studios.
Eric Archambeau, Bart Swanson, and Gaw Capital, a Hong Kong firm, also joined in.  Following the investment round, Archambeau will serve on Pirate Studios' Board of Directors.
Pirate Studios initially launched as a single rehearsal studio at a former police station in Bristol.  David Borrie and Mikey Hammerton, the startup's initial co-founders, rented out the location to local bands.
Speaking about the company's history, Borrie recounted,
"One band would have it every Monday evening, one would have it on Wednesday daytimes. We had 14 bands and 14 time slots."
Borrie then expanded the concept of a rentable rehearsal studios after seeing the success of PureGym and ZipCar.  He explained that the company doesn't aim to replace full-fledged studios.
"Our studios are by no means ever going to replace recording studios.  Bands will still need to record the singles and their albums in purpose-built places for that – a rehearsal studio will never be appropriate."
Since then, Borrie and Hammerton have built a network of dedicated indie musicians, DJs, producers, and podcasters.
The music tech startup has expanded into a network of fully automated and self-service music studios.  Services include online booking, 24-hour keycode access, and 'Internet of Things' (IoT) controls.
Of course, rehearsal space rentals are nothing new.  But an app-guided reservation system across a network of studios could broaden this niche industry.
Pirate Studios charges artists, bands, and DJs as low as £4 ($5.12) an hour.  The startup's automated recording and live streaming features allow for short recording sessions.  DJs and artists can quickly mix music via Pirate Studios' cloud software, and the startup also offers spaces for video and audio stream sessions.
Pirate Studios will use the funding to expand its operations in the UK, Germany, and the US.
Borrie pointed to a broader expansion of options, including those tied to recording and sharing.  "We are building both the physical space to create, as well as the technology to record and share, that puts power back into the hands of musicians in a period when the digitization of music continues to radically upset the old order of this industry," the cofounder stated.
---
Featured image by Pirate Studios.