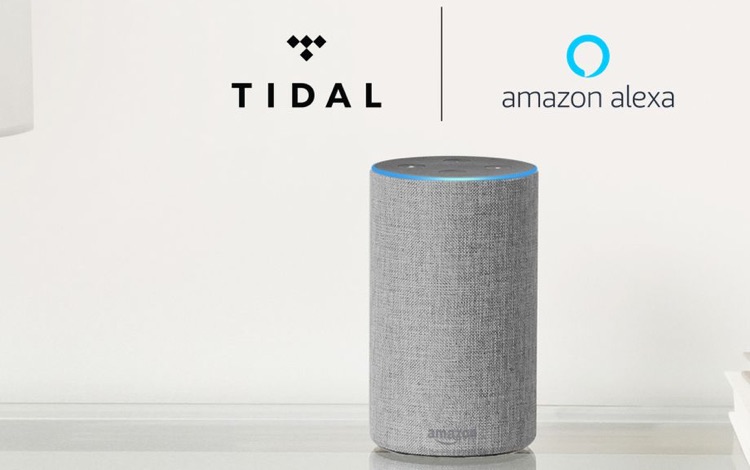 Amazon announced several new Echo devices back in September, but a hidden gem was buried in that presentation.
The company announced a Music Skill API to allow any music streaming service to stream songs to Alexa-enabled devices. The new API wasn't made available to the public until the end of October.
Now, Tidal is the first third-party music streaming service to take advantage of the API.  Echo owners who also have a Tidal subscription can now stream the service to any Alexa device in their home.
The Music Skill API allows streaming service providers to include support for Alexa natively.  Services like Spotify and Pandora have worked with Alexa for a while now, but support for those apps needed help from Amazon.
The new Music Skill API release means that anyone, including services like Bandcamp and SoundCloud, can now support Alexa within their apps.
The only downside to this integration is that Amazon Echo devices don't support Tidal's 'Masters' tracks.
Tidal uses hi-res MQA technology to stream these tracks on mobile and desktop.  That technology is only available through a select collection of high-end smart speakers.  It seems as though Tidal has focused on making playlists and its curated stations available, rather than high fidelity audio tracks.
Other music streaming services like Spotify and Pandora will likely migrate to Amazon's Music Skill API, too.
As an end user, you won't notice much of a difference, but this helps widen the gap between Amazon's Alexa and Google Home.
Google Home only offers support for Spotify, Google Play, Pandora, YouTube, and Deezer.  With the release of the Music Skill API, Alexa is the most platform-friendly digital assistant right now.  Amazon is doing as much as it can to make sure people have multiple Alexa devices in their homes, as well.
Part of the recent update also included support for left-right pairing between two devices to create surround sound streaming.  It was yet-another update that got buried — but it's cool nonetheless.