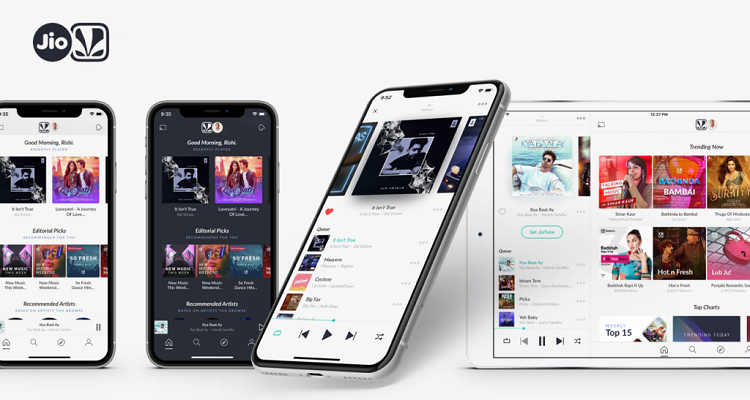 With JioSaavn's launch, Spotify will face an even more difficult time competing in India.
Several months ago, Reliance Limited, a major telecom company in India, and Saavn, a local streaming music service, confirmed a major deal.
In a transaction valued at over $1 billion, Reliance confirmed that it would acquire Saavn, merging it with JioMusic, its free streaming music service for subscribers.  Reliance has over 200 million users in the country.
Under terms of the deal, the telecom company would provide $100 million for growth.  $20 million would be invested upfront.  In total, Reliance has invested $124 million in the merged service.
The deal came shortly after Chinese conglomerate Tencent Holdings confirmed that it would invest $115 million in Gaana alongside the streaming music service's owner, Times Internet.
Critics and analysts quickly slammed news of the Saavn acquisition.
Saavn's revenue comes mostly from outside India.  The service operates in the UK, US, Canada, UAE, and Singapore, among other countries.  At $5 million per year, Gaana brings in more local revenue than Saavn.
In addition, JioMusic has closely guarded its user metrics.  Despite using the number of active users and engagement for the service's valuation, JioMusic total 'installs' are much higher.  This suggests that most users who have tried the streaming music app have readily abandoned it.
But, with Gaana now controlling over 50% of India's music market, what choice did both music services have?
Now, ahead of Spotify's upcoming entry into the country, JioMusic and Saavn have unveiled a new strategy to survive in the Indian music market.
Beefing up its service to avoid falling behind.
Spotify will launch in India in as soon as six months.
To quickly grow its user base in the country, the company will reportedly offer an extended free trial period.  The streaming music giant has also locked down major licensing deals with local music labels.
Yesterday, Gaana confirmed that it has over 80 million monthly active users.  India has around 150 million total music app users (and rising).  The streaming music service has also surpassed the 100 mark – the 'peak interest' level – on Google Trends.  Other local competitors, including Wynk Music, have flatlined in terms of interest.
With the local music market expected to reach 400 million in two years, Prashan Agarwal, Gaana's CEO, unveiled a lofty milestone yesterday.  In two years, the service will have 200 million total users.
Keep in mind the company's paid subscriber base remains "in lower single digits."
Not content to stay behind, JioMusic and Saavn have unveiled their new unified platform.
Dubbed JioSaavn, Reliance Limited will offer a 90-day free trial period to JioSaavn Pro.  This offer is only available to existing Reliance Jio SIM users.  Following the 90-day period, users will receive complimentary access to the premium service.  Current Saavn subscribers can migrate their accounts to JioSaavn.
The service will also continue to offer two tiers of service – a 'freemium' ad-supported service and a subscription-based model.
According to the company, the merged platform is "South Asia's largest streaming, entertainment, and artist platform."  The new streaming music service has a catalog of over 45 million songs and original content in 15 languages.  JioSaavn also has over 900+ label partnerships, including Sony, Universal, and Warner Music.
Speaking on the launch and the extended free trial, Reliance Limited explained,
"With the integrated JioSaavn app, users can expect products and music experiences, including an interactive lyrics feature, localized vernacular display, custom integrations with concerts and live events, as well as exclusive video content to roll out over the next few months."
Yet, will this be enough to convince new users to switch to the service?
More importantly, will the service successfully fend off Spotify's upcoming launch in the country?
---