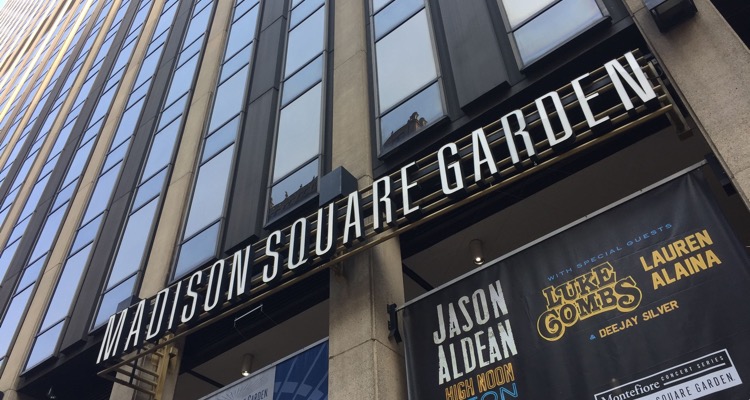 Madison Square Garden's Chairman and CEO has settled charges with the U.S. Federal Trade Commission (FTC).
More money, more problems — and a lot more fines for even the slightest of federal reporting errors.
In this case, Madison Square Garden chairman and CEO has been slapped with a $609,810 penalty for a pair of reporting violations.  The fines, hammered out with Federal Trade Commission (FTC), pertains to violations of the Hart-Scott-Rodino Act.
The fines stem from the acquisition of more than $161 million in voting securities in the Madison Square Garden Company, which triggered a number of regulatory requirements for Dolan.  The acquisition pushed Dolan's holdings past specific holding thresholds, which required reporting with various regulators and the U.S. Department of Justice.
"According to the complaint that the FTC referred to the Department of Justice, Dolan violated the HSR Act by failing to file a notification of his acquisition of additional voting securities in Madison Square Garden Company when his holdings crossed the relevant filing threshold at the time of the alleged filing violation, and failing to observe the required waiting period prior to the acquisition of the shares," the FTC stated in a release issued Thursday.
The FTC noted that this was the second filing violation, with Dolan also in error following acquisitions of Cablevision securities in 2010.
Specifically, Dolan was found to be in violation of reporting requirements related to MSG Company from September 11th until December 26th of 2017.  "Although Dolan made a corrective filing, the complaint alleges that Dolan was in continuous violation of the HSR Act from Sept. 11, 2017 – when he acquired the additional Madison Square Garden Company voting securities – through Dec. 26, 2017, when the waiting period expired on his corrective filing," the FTC statement continued.
Meanwhile, Dolan has thrown his compliance firm under the bus.
In fact, it looks like law firm Debevoise & Plimpton will not only take the blame — they'll also pay the fine.  "Debevoise & Plimpton is the law firm responsible for making timely (Hart-Scott-Rodino Act) filings relating to Jim Dolan's MSG stock," a Dolan rep told Billboard.
"Debevoise inadvertently missed a required (Hart-Scott-Rodino Act) filing deadline, for a second time, which resulted in a fine by the FTC.  They've agreed to pay the fine as a result of their mistake."