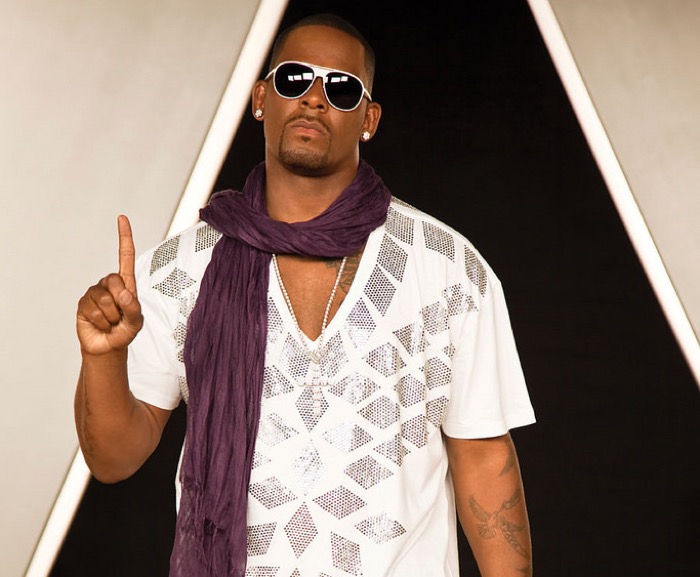 In the wake of the #MeToo movement, pressure continues to build around R. Kelly.
In the past week, Lifetime has aired a six-part documentary featuring women describing sexual misconduct from the singer.  The damning biopic, Surviving R. Kelly, chronicles numerous issues involving allegations of sexual assault involving multiple women.
After that documentary aired, the Rape, Abuse and Incest National Network's sexual crisis hotline received 20% more calls.  RAINN president Scott Berkowitz says this is common after high-profile cases.
"With the R. Kelly show, we were seeing more folks who are talking about childhood abuse."
The six-hour documentary ran last Thursday through Saturday and featured several different women describing mental, physical, and sexual abuse at the hands of the singer. Several of the women were underage at the time the abuse occurred.
R. Kelly himself has admitted to being abused as a child by his family in a 2002 interview  "Yes, I was molested from 7 on to 13 or 14 or something like that, by people in my family," the singer stated.
Now, several activist groups are putting pressure on RCA Records to stop representing R. Kelly. So far, the label has not responded to the public outcry.
R. Kelly still has a recording contract with @RCARecords – I'm reminded of a convo our team had with one of their reps when they said they weren't going to take action against him (after they dropped Dr. Luke) because no one was organizing against him. – BCD #SurvivingRKelly

— ColorOfChange (@ColorOfChange) January 4, 2019
The Color of Change organization is leading the effort to force RCA to drop Kelly as a client in the wake of accusations made in the docuseries.
"RCA has relished in the publicity and intentionally popularized an image of R. Kelly as a palatable sex symbol, rather than the sexual predator he is," the organization stated.
The accusations made in the docuseries have also prompted investigators in Georgia to start a criminal investigation against Kelly. The Cook County state's attorney in Chicago encouraged accusers to come forward with their stories.
Stories about R. Kelly's sexual misconduct have been shared for years.
He was charged with child pornography in 2000 after a video surfaced showing him having sex with an underage woman. He was later cleared of the charges in 2008 after the woman declined to testify against him.
Last year, reports surfaced of R. Kelly keeping women captive in a sex cult.
RCA Records has been Kelly's label for the entirety of his solo career. Because he's never officially been convicted of a crime, the label may simply see no reason to drop him despite the nature of the allegations.