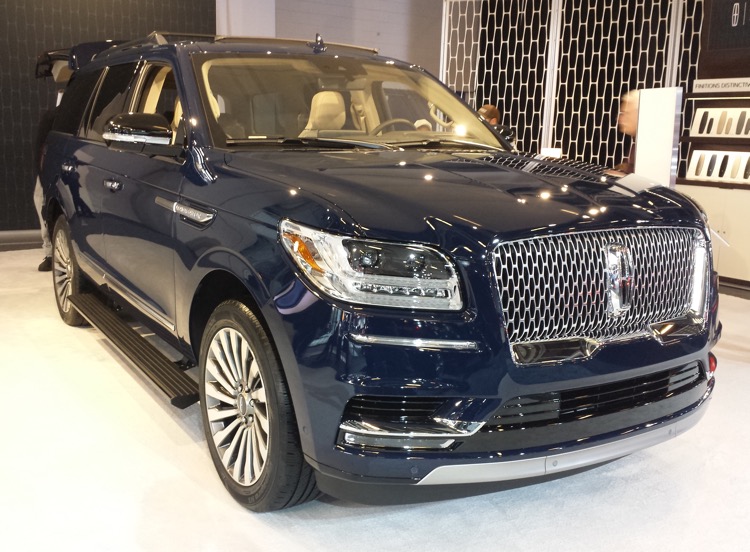 Lincoln owners with the latest version of Ford's Sync can now access the Tidal app through their cars.  That includes a hi-fi tier for premium drivers.
Lincoln owners will also receive up to 12 months of the service for free in a new deal that was announced today.
Last year, Lincoln announced a refresh of their automobile and SUV lines at the New York Auto Show.  Now, 12 months later, the car manufacturer is hoping to attract true audiophiles to its vehicles with higher-quality streaming for their high-end sound systems.
Lincoln owners can download the Tidal app on their smartphone. From there, it will appear on Sync's Apps screen. Users can control Tidal using their voice or through touchscreen commands.
Currently, the service is only available for iOS devices with Android support planned for later.
While the partnership may seem odd, this isn't the first time a music streaming company has teamed up with a car manufacturer. Back in 2016, Volvo announced a partnership with Spotify for integration in its cars. Apple's CarPlay and Android Auto allow access to apps on a smartphone, providing similar features.
The big deal here is the free year of access to Tidal, which could prompt other manufacturers to do the same.
Lincoln owners will have access to a free six-month premium membership, while Lincoln Black Label Members will have access to a free 12-month HiFi membership through the LincolnWay app.
Tidal's higher-end, 'MQA' streaming tier is double the price at $20 a month.  But Tidal is betting on the audiophile market.
Tidal and Lincoln plan to host several exclusive events and concert ticket giveaways through their partnership.
The streaming service, led by Jay-Z, has gone through numerous redesigns and feature offerings to gain market share. Tidal offers HiFi audio streams and support for most third-party services like Sonos, Apple CarPlay, Android Auto, and Amazon Fire TV.
But despite a significant investment from Sprint, the streaming music company still struggles.  Insiders say a combination of bad business practices, outdated marketing, and a botched relaunch in 2015 are responsible for Tidal's slow growth.