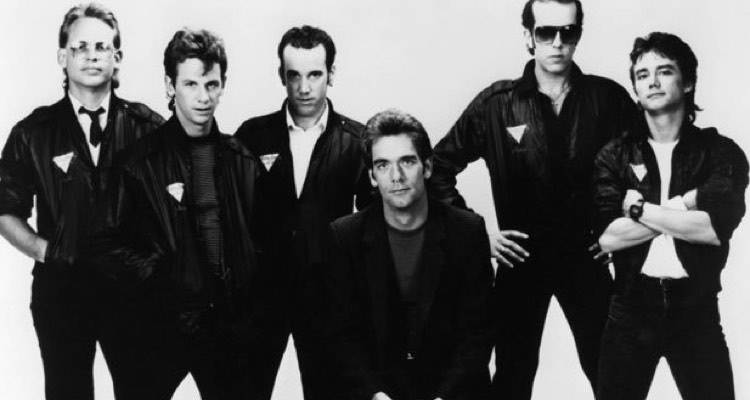 BMG has just announced the signing of Huey Lewis and the News.
The band, having enjoyed a string of top-40 singles throughout the 1980s and early 1990s, will release their first original material in nearly 20 years.
Across four decades, the San Francisco-based quintet has thrilled generations of music lovers with their timeless blend of rock, soul and R&B, selling over 30 million albums worldwide.  And yeah, they're definitely still around.
Their last album was released in 2010, though it didn't contain originals.  Entitled Soulsville, it comprised cover versions of music associated with the legendary soul labels Stax and Volt.
Huey Lewis and The News began their ascent in 1982 with the release of their second album Picture This, which spawned their first U.S top 10 hit "Do You Believe in Love." The following year, the group released the album Sports.
By the middle of 1984, Sports reached the top of the record charts and spawned four Top Ten singles, including "I Want a New Drug," "Heart and Soul," "If This Is It" and "The Heart of Rock & Roll." Sports eventually sold 10 million copies in the United States alone, making it a multi-platinum smash (and a diamond seller before 'diamond' was a category).
In 1985, the group released "The Power of Love," their first chart-topping hit. It was prominently featured in the film Back to the Future, in which Lewis had a memorable cameo as a faculty member.
The group followed up two years later with Fore! The album was another massive success, including the number-one hits "Jacob's Ladder" and "Stuck with You." Fore! sold over three million in the U.S.
BMG repertoire executive John Loeffler has stated that the label is "thrilled" to sign Huey Lewis and the News.  As yet untitled, the new album will be the band's tenth studio project and has been slated for a Spring 2019 release.