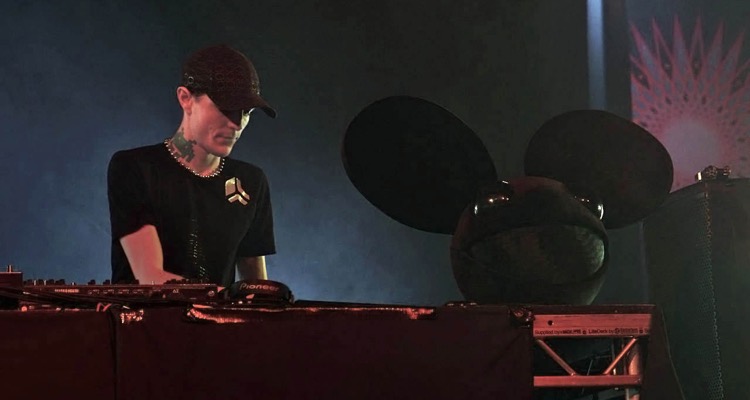 Yesterday, Joel Zimmerman, better known as Deadmau5, went on a tirade in a now deleted Reddit post.
Zimmerman was upset with the live streaming service Twitch for suspending his account after he used a homophobic slur.
According to an account of the stream, Zimmerman was playing PUBG and was under heavy fire. He asked the audience "is that some fucking cock-sucking stream sniper?"
He added in the homophobic slur "fag" after the fighting died down.
Twitch's community guidelines expressly forbid 'hateful conduct' on the platform.  That includes racist, sexist, and homophobic slurs directed at anyone in the chat or the stream. The platform hands out temporary suspensions for first-time violators, which Zimmerman received.
Deadmau5 took to Reddit to vent his frustration with the platform, saying he's quitting it entirely.
"I'm not going to stand for Twitch's double standard when it comes to censoring and suspending me for harmless shit. While it was intended to insult a fucking asshat who was being a fucking asshat… it wasn't 'directed at an entire group of people who have a sexual orientation that differs from my own' fuck off with that shit.

"If I'm sorry for anything, I'm sorry that we live in a world where bottom feeding pieces of shit can sit there staring at a monitor, watching me play video games, and just waiting for someone to get tilted so he can get a few fucking clicks."
Deadmau5 deleted the post within a few minutes, but the tirade isn't really that surprising given his past behavior.
Last October, Zimmerman apologized on social media for making homophobic and transphobic remarks.
In November, he announced a break from social media after a clip of him calling music from artist Slushii "seriously autistic shit."
Deadmau5 has attracted attention as a Twitch streamer playing battle royale games like PUBG.  He has played with several professional streamers, including Shroud and Dr. Disrespect.  However, the DJ has always attracted serious controversy for his behavior on stream.
Earlier today, the DJ once again issued an apology for his behavior in a Reddit post titled, 'please read.'
"I needed a little cool down there for a few and seriously reflect on all this. I know what I said was wrong, and my hastily composed non-apology was an insult to injury. I realize that trying to somewhat dismiss it as "gamer culture" was even worse. I don't know why I did that. But I do know it was stupid and insensitive and I feel even more ashamed. This was my worst moment."
The apology he gave today is still live on Reddit.  He admits he lost control and let a gamer get the best of him.  He apologized for lashing out, and he says that he's taking a break to focus on his music.