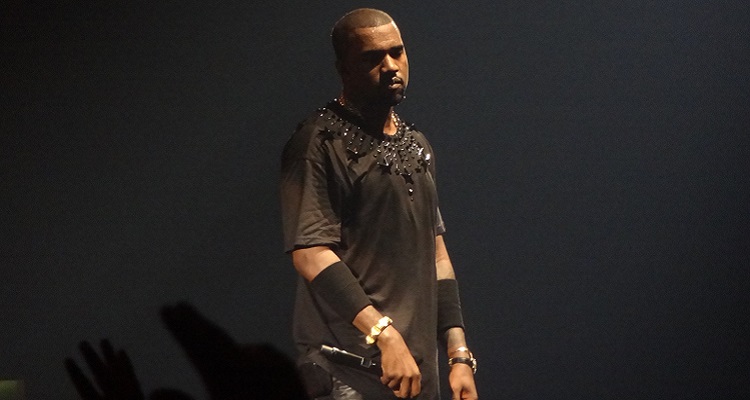 Has Kanye West omitted a key clause that could ultimately cause him to lose his legal battle against EMI Music Publishing?
Kanye West has remained pretty upset at Sony's EMI Music Publishing division and Universal Music Group (UMG).
According to a post on Twitter, the beleaguered hip-hop producer/rapper told his fans that artists should have the right to buy back their publishing catalog whenever they want.
"I went to go buy my publishing from Sony/ATV, and they said it was $8 million, $9 million.  And when I went to buy it, they told me no, I couldn't buy my publishing…  I have the money to buy my publishing, and they told me that I couldn't buy my publishing."
Typically, artists can't 'buy back' their publishing catalog whenever they want.  And, simply going to court doesn't mean a massive, multi-national corporation will immediately hand back a valuable collection of masters.
Kanye West, however, doesn't tend to live in this reality.
So, to get back the rights to his catalog, he's filed two separate lawsuits against Sony's EMI and UMG.
Now, the embattled producer/rapper has launched a vicious tirade against the publishing company.
Is Kanye West forbidden from not working?
In both lawsuits filed at Los Angeles Superior Court, the producer/rapper has sought declaratory relief.  He's alleged unjust enrichment from his works by EMI, Roc-a-Fella, Def Jam, UMG, and Bravado.  To collect royalties, West has demanded a transfer of properties, thus reverting the rights of his works back to him.
In a new court filing, West has now accused EMI of forcing him into a "lopsided" business arrangement.  The California labor code, he argues, prohibits how long contractual relationships last.
Last January, West and his associates accused EMI of violating Section 2855 of the Californian labor code.  This limits the length of personal services contracts to a maximum of seven years.
In the new complaint, the producer/rapper evoked slave imagery,
"Mr. West has been working for EMI under the 2003 contract for over 15 years.  EMI has unjustly earned millions of dollars by tethering Mr. West's songwriting efforts for an unlawful term.  He's entitled to his freedom."
Yet, it may not entirely be EMI's fault.
In 2003, West signed a contract with Sony's recently acquired publishing company, prohibiting him from not working.
The recently-unveiled clause reads,
"You (Mr. West) hereby represent and warrant that to [EMI] that You will, throughout the Term as extended by this Modification, remain actively involved in writing, recording, and producing Compositions and Major Label Albums, as Your principle occupation.

"At no time during the Term will you seek to retire as a songwriter, recording artist, or producer, or take any extended hiatus during which you're not actively pursuing Your musical career in the same basic manner as You have pursued such career to date.  (The preceding representation shall not be deemed to prevent You from taking a vacation of limited duration.)"
West and his associates have reportedly omitted this part of his current EMI contract in court.
According to a music publishing source, this wording remains common in publishing contracts for 'unproven songwriters.'
"The key phrase is 'at no time during the term,' which is basically to say, 'We're about to give you a big advance, it's not the time for you to decide to become a painter next week.'

"He can do whatever he wants after the duration of the term."
West has apparently renewed his contract with EMI multiple times, another fact he allegedly omitted from the lawsuit.
The newly-filed complaint continues,
"In other words, although Mr. West has been rendering personal services to EMI continuously since 2003, from EMI's point of view, the term of this contract has no end in sight."
Last week, EMI filed notice it would remove the case to a California federal courtroom.  West's companies and the publisher remain incorporated in different states.  Sony's acquired music publisher also claimed the case "raises copyright questions" that remain under the jurisdiction of a federal court.
---
Featured image by Pieter Jannick Dijkstra (CC by 2.0).