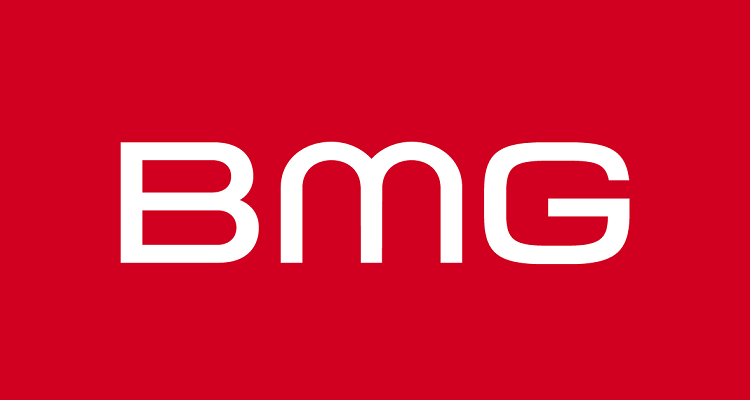 Parent company Bertelsmann has released 2018 financial results for BMG.
The financial report notes that 2018 finally marks a shift from growth through acquisitions to 'organic growth' for the music subsidiary.  BMG pointed to heavy growth in its recordings business, which saw significant growth.  The publishing side also posted continuing growth.
So what are the numbers?
BMG's revenues were up 7.5% to €545 million ($613 million) in 2018 compared to €507 million ($571 million) last year.  Operating EBITDA rose disproportionately by 17.3% to €122 million ($137 million), compared to €104 million ($117 million) last year.  The EBITDA margin rose to 22.5% compared to the previous year's 20.5%.
The company pointed to serious gains from important music markets like the U.S., U.K., and Germany.
BMG says streaming artists helped to drive its revenues and growth for 2018.
The company credited signed artists like Lil Dicky, Jason Aldean, Kylie Minogue, The Prodigy, and Kontra K for buoying its financials. Each of these artists had a number one album or single in 2018, with some pretty serious streaming totals.
Ringo Starr and JuiceWRLD also both signed with BMG in 2018, perhaps reflecting the broad creative range under BMG's roof.
BMG also signed new contracts with artists including Dido, Marianne Faithfull, and Adel Tawil. BMG also renewed its publishing agreement with Keith Richards for all of his solo recordings.
Other renewals during the financial period include Lenny Kravitz and Yusuf (aka Cat Stevens).
BMG also acquired the world music label World Circuit Records and the US hip-hop and rap label RBC Records.
On the publishing side, BMG pointed to successful releases of works by songwriters including Jason Evigan, Bebe Rexha, George Ezra, Jess Glynne, and TheBossHoss.  BMG says its songwriters contributed to three of the five biggest summer hits on U.S. radio.
Another big win for BMG was the expansion of BMG Production Music, which provides music specifically for movies, video games, and advertising.  BMG Production Music now has a sync licensing presence in eight territories thanks to expansions into Singapore and Hong Kong.
There's also good news on the cinema side. U.S. distributor Magnolia Pictures acquired the North American rights to BMG's first major film production, a documentary about rock singer Joan Jett.