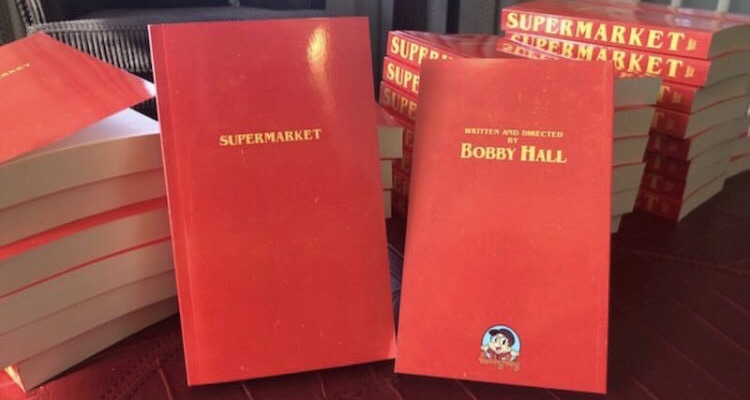 Logic released his book Supermarket just a few days ago, alongside a 13-song soundtrack.
The rapper's debut novel has already achieved the number one spot on Amazon's Best Sellers list for books.
Supermarket tells a tale of a depressed grocery store employee working in the suburbs. His banal life is suddenly altered after stumbling upon a crime scene.
On Amazon, multiple reviews in the comments section reveal that eager fans have been buying the book to help support the rapper.  In a recent interview with Trevor Noah, Logic says the book came about after his manager told him he couldn't write a book.
Now that's one way to motivate a client…
Logic says he read though a large stack of books, then sat down to write his own.
The quick top slot is based on Amazon's ranking methodology.
Amazon ranks books according to sales movement, not cumulative sales. Dropping the album alongside the book encouraged longtime fans to snag a copy, even if they didn't intend to read it.  The quick surge shuttled the book to the top of Amazon's list.
At the time this article was published, there were only 83 reviews live on the book's official page, with most of them praising Logic and his music.
"This book is an amazing book I don't read, but I'm gonna read this book so proud of Bobby," one review proclaims.
Critical reviews of the book suggest that Supermarket may actually be a good read.  Ready Player One author Ernest Cline had high praise for the new book in a short blurb on the back.
"Bobby Hall has crafted a mind-bending first novel, with prose that is just as fierce and moving as his lyrics."
Cline went on to describe the book as 'Naked Lunch meets One Flew Over the Cuckoo's Nest meets Fight Club'. That's certainly an intriguing combination of literature.
You can pick up Supermarket on both Amazon and Audible if you're interested in giving the rapper's first novel a try.