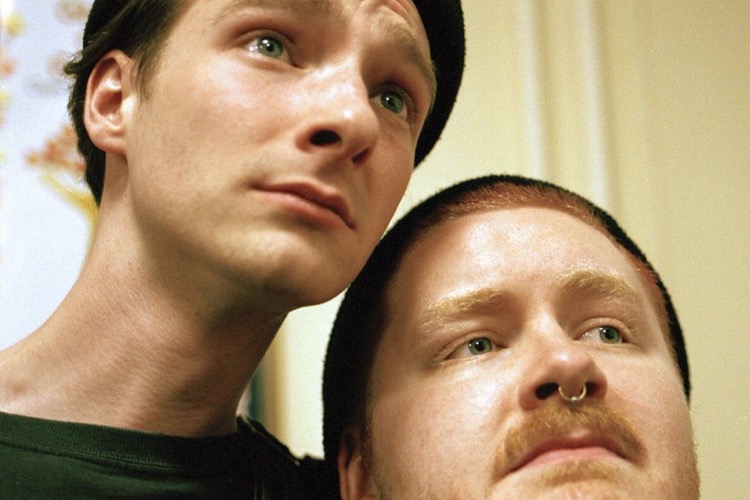 Both members of the Liverpool band Her's and the group's tour manager have been killed in a car crash while touring.
Stephen Fitzpatrick, 24, and Audun Laading, 25, with tour manager Trevor Engelbrektson died en route to a gig on Wednesday night in California.
The group's record label Heist or Hit confirmed the news and described the group as "one of the UK's most loved up and coming bands."  The duo recently released their debut album and was touring across the United States in celebration.
The group had performed in Phoenix, Arizona on Tuesday and were traveling around 350 miles to Santa Ana. The Arizona Department of Public Safety says it is investigating the crash, which happened on Interstate 10 at about 1 pm PST.
A spokesperson confirmed that identification of passengers was delayed as a result of "almost all evidence being lost in the fire."
"The bodies are not identifiable and we are relying on the Medical Examiner's office to help with positive identification."
The group featured the unlikely duo of Fitzpatrick from England and Laading from Norway. The pair met for the first time when they were students at the Liverpool Institute of Performing Arts (LIPA). They graduated together from LIPA with three-year degrees in music in 2016.
The band was slated to perform 19 shows during their second North American tour, after their debut album Invitation to Her's last year.
The crash highlights how touring artists may be at an increased risk due to the high number of miles required to travel between gigs.  That situation is only exacerbated by the western United States, where cities are farther apart and hours on the road are longer.
Adding to the already tragic situation is the near-mandatory level of touring that many artists feel they need to maintain.  The money drawn from long tours used to come from CD and record sales, a revenue stream that has largely been eviscerated by streaming.
Earlier in the month, the group was filmed by BBC Introducing at their performance at the South by Southwest festival in Austin, TX. Fans are in disbelief about the tragic news, sharing their condolences with the group's family and friends via social media.