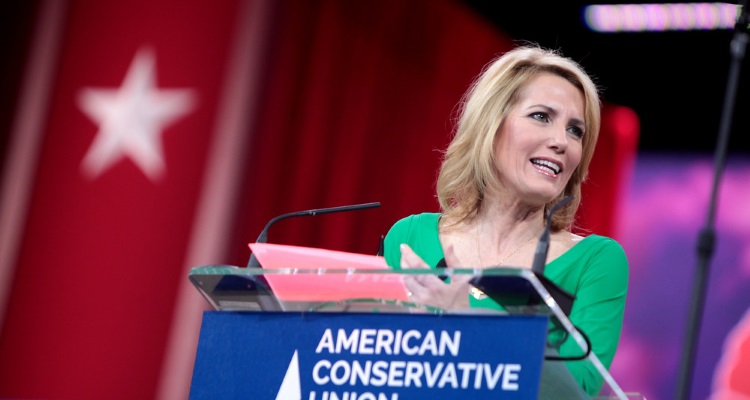 Several rappers are calling for Fox News Host Laura Ingraham to be fired after her coverage of Nipsey Hussle's memorial last weekend.
Multiple rappers took to Instagram to share their outrage over a clip from Ingraham's show. The posted clip shows Ingraham criticizing Hussle for his criticism of President Trump in a song titled 'FDT'. Ingraham played the chorus of the song with the phrase 'fuck Donald Trump' repeated over and over.
Ingraham asked if the sentiment was "related to the lowest unemployment ever for African Americans?" The Game posted the clip to his Instagram with a call asking people to boycott Ingraham's show, 'The Ingraham Angle'.
"Nips passing nor his legacy is to be taken lightly as there will be consequences for any disrespect now or in the future as long as I have a voice."
The Game went on to say that he would not accept any apology from Ingraham, and wanted to see her fired from the network. Snoop Dogg joined in, while T.I. reposted the original post adding his own thoughts.
"WE ALL GET OUR TURN TO LIVE THROUGH OUR OWN PERSONAL TRAGEDY… and watch how many people dance in the streets, laugh and crack distasteful inappropriate jokes when it's YOUR TURN!!!! Karma is constant & the laws of reciprocity ARE IN ORDER!!!"
R&B artist Tank urged all of his followers to repost a graphic with the words "FIRE LAURA INGRAHAM" as a form of petition.
Ingraham has not addressed the issue on social media. She has shared several articles surrounding the Notre Dame fire, however.
The song Ingraham took issue with is a collaboration between Hussle and rapper YG. The song debuted in 2016 when Trump was only a candidate for president. YG performed 'FDT' on Sunday at Coachella.
Hussle was shot and killed outside of his clothing store on March 31st. A memorial service for the late rapper spawned Ingraham's criticisms of Hussle for his provocative lyrics. Ingraham chose not to highlight how Nipsey has been a pillar of community support in Los Angeles for years.
Hussle previously stated that Trump's views on Latinos and immigration inspired the song.