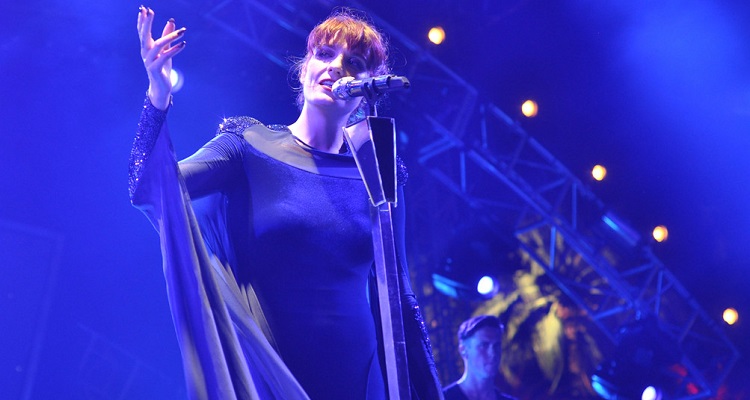 Several years ago, Adele set a seemingly unbreakable record.
Users on Shazam searched for her 2015 single, 'Hello,' over 200,000 times in its first 24 hours.
Breaking that number down, more than two people every second searched for the song during that time period.  Either they didn't know who sang 'Hello,' or they wanted the app to save the song to download or access later on.
Her record label had teased the first few seconds of the song on the UK's X Factor a week before.  Upon release, the song itself was blasted on radio, YouTube, and endless public spaces.
Now, a popular group has broken Adele's record.  And they did it without any of that heavy promotion.
Did fans recognize Florence and The Machine?
Last Sunday night, during the second episode of the eighth season of Game of Thrones, a special song aired.
During the episode, music fans quickly opened Shazam to identify a specific track.  In the episode, titled 'A Knight of the Seven Kingdoms,' Podrick Payne sang the song to Brienne, Tyrion, Davod, and Tormund.   The app identified the track as Florence and The Machine's 'Jenny of Oldstones.'
According to the app's developers, fans 'Shazamed' the track over 300,000 times in the first 24 hours of the song's release.
Breaking down worldwide statistics, 'Jenny of Oldstones' became the most Shazamed song in 126 countries on April 22nd.  The group's track hit the No. 1 position on the app in six countries.  'Jenny of Oldstones' also ranked in the top five in 32 countries, and the top 10 in 55 countries.  Shazam noted the song was most popular in the U.S., the UK, Spain, France, and Russia.
Florence and The Machine had written the song specifically for the show.  The track uses the Games of Thrones' novel line, "High in the halls of the kings who are gone, Jenny would dance with her ghosts."
On YouTube, the official lyric video has over 6 million views.  The Sunday evening airing garnered 10.3 million viewers, which soon ballooned to 15.9 million following episode streaming and replays.
Thanks to its recent acquisition by Apple, Shazam developers are offering access to exclusive series content on Apple Music, TV, Books, and Podcasts.
---
Featured image by Jason Persse (CC by 2.0).