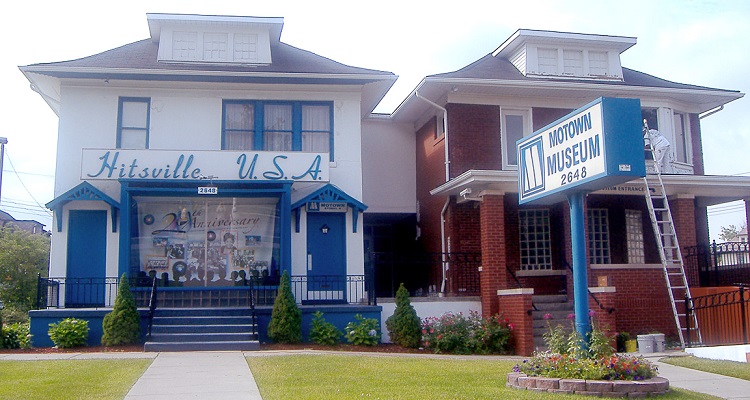 Motown Records has issued a call to all artists, groups, and music tech startups in Detroit.
The company has confirmed the launch of two new mentorship programs.
The first, dubbed the Motown Musician Accelerator, will provide individualized coaching, networking contacts, and a $20,000 grant.  The record company will select four artists or groups for a 12-week inaugural program.  Set to launch this summer, the selected musicians can use the grants to book studio sessions and photo shoots.  They can also use the funds to book travel opportunities to meet industry professionals and buy equipment.
During the Motown Musician Accelerator program, industry professionals will host quarterly workshops.  They'll provide information on topics including distribution, booking, touring, and songwriters, among other subjects.  The workshops will remain available for free and open to the public.
Gener8tor, an accelerator and VC startup, will operate and hold the workshop at three different locations – TechTech Detroit, Motown Museum, and Capitol Studios in Hollywood, California.
Speaking about the Motown Musician Accelerator program, Motown Records President Ethiopia Habtemariam, explained,
"Detroit has always been a creative hub for new talent and development.  [With the program], we have an opportunity to come back to Detroit and highlight the incredible talent that has always existed in their community."
The Esther Gordy Edwards Family Foundation, Microsoft, and Hassan Bazzi, among others, will fund the grants.
The second program, in partnership with Motown Museum, Capitol Music Group, TechTown Detroit, and Gener8tor, will select five music tech metro Detroit start-ups.
Dubbed gBETA Musictech, the selected companies will work with successful entrepreneurs, music industry professionals, and venture capitalists in a seven-week intensive.  They'll also work with music industry experts, angel investors, technologists, producers, songwriters, and influencers to develop strategies to grow, gain customer traction, and pitch investors.
Gener8ator will also lead the second program.  In addition, Capitol Records Tower will internationally solicit five more start-ups for a separate gBETA Musictech program in Hollywood.
Calling the program "a deep passion project for me," Paul Riser, Director of Detroit's Urban Solutions at TechTown Detroit, and son of Motown session musician Paul Riser Sr., explained,
"After observing the unfortunate decrease in investment for creative arts in schools, I've strived to not only be a part of the city's revitalization, but to contribute to a renewed intersection of music, innovation, and entrepreneurship."
Start-ups can apply at gBETAmusictech.com.
---
Featured image in the Public Domain.