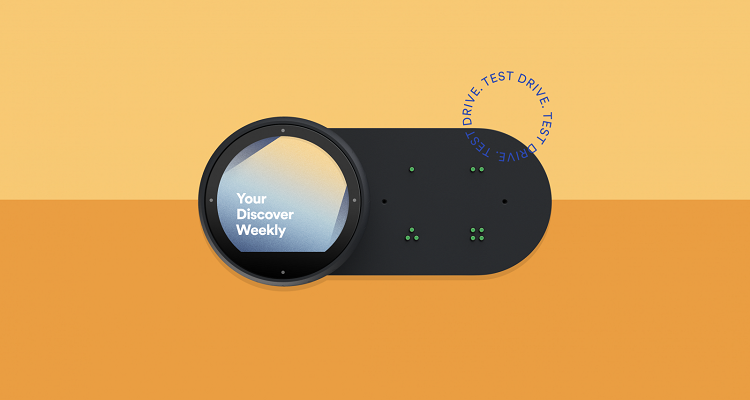 Early last year, and prior to its non-IPO direct listing on Wall Street, Spotify posted three interesting job advertisements.
Unveiling a shift away from its dependency on music streaming, the company sought an Operations Manager in Hardware Product along with a Senior Project Manager in Hardware Product.  The music giant also looked to hire a Project Manager in Hardware Production and Engineering.
Revealing the company's strategy to build hardware products – possibly including speakers and other offerings – the first job advertisement read,
"You will define and manage Distribution, Supply, Logistics, fulfillment, and Customer Service for Hardware Products, and work with partners to deliver the optimal Spotify experience to millions of users."
The company, for the most part, has remained rather silent on its upcoming hardware product offerings.
Now, we may know what Spotify plans to build.
Testing the 'Thing.'
The company will publicly test a voice-controlled smart assistant for cars "in the coming weeks."
Dubbed Car Thing, the test device plugs into a car's 12-volt outlet, or the cigarette lighter.  Similar to Alexa and Google voice assistants, drivers can activate Car Thing simply by saying, 'Hey, Spotify. ' Then, after linking the device to their personal Spotify accounts, users can make a request.
Little remains known about what requests listeners can make.  The company also doesn't have a specific test timeline, meaning the test can last several weeks to even over a year.  In addition, the test will only take place in the U.S. with only a "small group of Premium users."
Speaking about Car Thing, Spotify confirmed in a blog post the company will also test similar products in the future.
"We're testing how people listen in the car through a voice-controlled music and podcast device called "Car Thing."

"While we know there has been some speculation about our future plans, Car Thing was developed to help us learn more about how people listen to music and podcasts.  Our focus remains on becoming the world's number one audio platform—not on creating hardware.

"The test will be done in the US only, with a small group of invited Spotify Premium users.

"We might do similar voice-specific tests in the future, so don't be surprised if you hear about "Voice Thing" and "Home Thing."

"We don't have any current plans to make this specific device available to consumers, but the learnings from our test will dictate how we develop experiences everywhere you listen."
---
Featured image by Spotify.