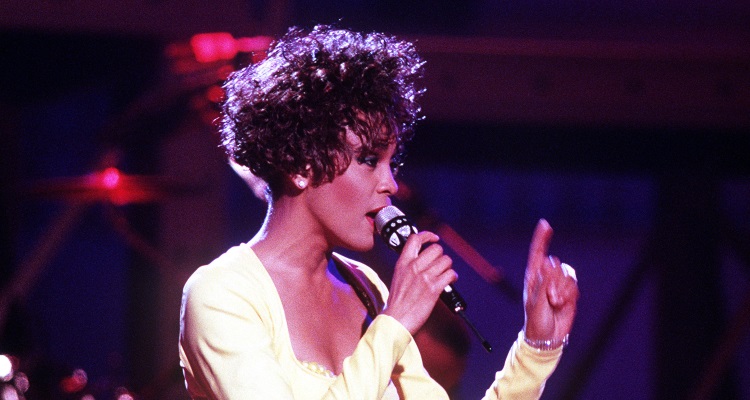 After singer Whitney Houston died in 2012, her estate has turned down more deals than you can count. But now executor Pat Houston says the estate is "open for business."
Pat Houston revealed that the estate has signed a deal with Primary Wave Music Publishing to bring the singer's works to life again.  Potential projects from the new agreement include a hologram tour, a possible Broadway musical, branding deals, and unreleased tracks.
Pat Houston is the late singer's sister-in-law and former manager.  She said everything has been about timing for her.
"It's been quite emotional for the past seven years. But now it's about being strategic."
Primary Wave Music Publishing will focus on rebuilding Whitney Houston's business from the ground up. Primary Wave acquired 50% of the estate's assets as part of the deal, which includes the singer's royalties, merchandising, and the right to her name and likeness.
Two people familiar with the deal say that the estate was valued at $14 million.
Houston had over 11 number one hits to her name and sold millions of albums across the globe. Her appearance in the 1992 film The Bodyguard helped propel her to success as an actress.
Sadly, Houston died at the age of 48 from an overdose at a Beverly Hills hotel.  A documentary last year entitled Whitney highlighted the singer's struggles, including accusations of childhood sexual abuse.
Pat Houston says the new deal will work to rehabilitate Houston's image as a top-notch singer.  Her drug use heavily overshadowed her death, but her sister-in-law wants to change that and reintroduce America to Houston's legacy.
"People had forgotten how great she was. They let all the personal things about her life outweigh why they fell in love with her in the first place."
The first project is a hologram tour, joining other posthumous singers on tour like Roy Orbison and Frank Zappa. The Whitney Houston hologram is currently under development, but will ultimately be backed by her original band and backup singers.