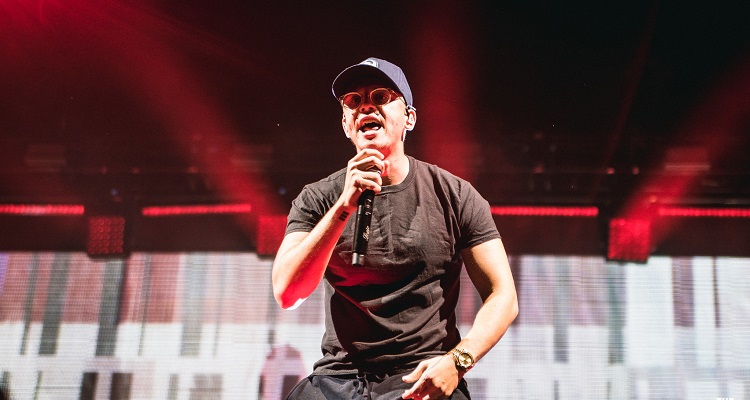 Universal Music Publishing Group (UMPG) has confirmed a new deal with a major rapper.
Def Jam artist Logic has signed an exclusive, worldwide administration deal with the major publishing company.
The deal comes after the rapper's latest album, Confessions of a Dangerous Mind, debuted at No. 1 on the Billboard 200.  This marks his third No. 1 album.  Last month, Logic – real name Sir Robert Bryson Hall II – also became a New York Times bestselling author following the release of his paperback fiction novel, Supermarket.
Throughout his career, the rapper has amassed billions of streams on platforms like Spotify and Apple Music.  Logic has also sold well over five million albums.  His Def Jam catalog includes four albums and seven mixtapes.  'Homicide,' the rapper's single featuring Eminem, also reached No. 1 on Spotify.  Last year, he earned a Grammy nod for '1­-800-273-8255' (National Suicide Prevention Lifeline).  Following the single's release, NSPL's calls jumped 27%.
This fall, the rapper will launch the North American Confessions of a Dangerous Mind Tour.  He'll perform in 26 cities, including Portland, Los Angeles, Toronto, and Miami, among others.
Speaking about the signing, David Gray, UMPG's Executive Vice President and Head of West Coast A&R, explained,
"Logic is a supremely creative artist and songwriter with a tremendous work ethic.  From his earliest days creating mixtapes, he's grown into a superstar who has conquered writing, rapping, singing, producing and beyond. Logic is at the top of his game and only going up.  The UMPG team looks forward to delivering outstanding opportunities in support of his incredible music."
Expressing his joy about the signing, Logic said,
"I'm truly excited to begin my new creative partnership with UMPG.  My conversations with Jody Gerson, David Gray, and those who I have met thus far have been inspiring, and I know they will be a fantastic help to bringing my creative visions to life."
---
Featured image by The Come Up Show (CC by 2.0).