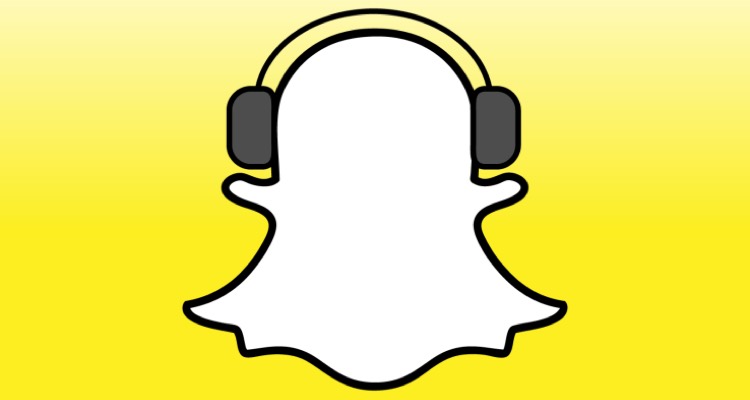 To better compete against Facebook's Instagram and ByteDance's TikTok, Snapchat's parent company has now started new negotiations with all three major labels.
Snap has previously secured case-to-case licenses for individual artists' music on its popular social media platform.  However, thanks to pressure from its competitors – who have introduced music features on their respective apps – the company now seeks "broad rights" from Sony, Warner, and Universal Music Group.
According to sources speaking with the Wall Street Journal, these licenses wouldn't allow Snapchat to launch its own music streaming service, a la ByteDance.  Instead, the broad rights would only allow users to add licensed music to the platform's 24-hour messages and related social media applications.
Currently, Snapchat has an existing deal with SiriusXM's Pandora.  The agreement allows Pandora Premium subscribers to directly share their favorite tracks, albums, stations, and playlists.
Snap also has an agreement with Apple's Shazam.  Users can directly ID songs from the app.
Two years ago, Facebook, Snap's U.S.-based competitor, locked down long-term licensing agreements from all three major music companies.  Taking advantage of these deals, the social media giant has unveiled a slew of music-oriented features for its users on Facebook, Instagram, and Oculus.  These include Music on Stories, Lip Sync Live, and Lasso, the company's TikTok-killer.  The social media giant is still working on Talent Show, which will allow users to choose a song, record a singing audition, and submit a video for review.
Due to the overwhelming popularity of TikTok and its Chinese counterpart Douyin, ByteDance's valuation has ballooned to $75 billion.  The music-oriented features have allowed users to add 15-to-30-second song snippets.  TikTok has also launched the career of Lil Nas X.  Currently in stalled negotiation talks with the Big 3, ByteDance aims to launch its own music streaming service this autumn in emerging markets.
Following the publication of the Wall Street Journal article, Snap shares have risen nearly 5%.  The stock currently stands at $11.67, down from its opening price of $22.07 after launching its IPO two years ago.
---
Featured image by Snapchat.