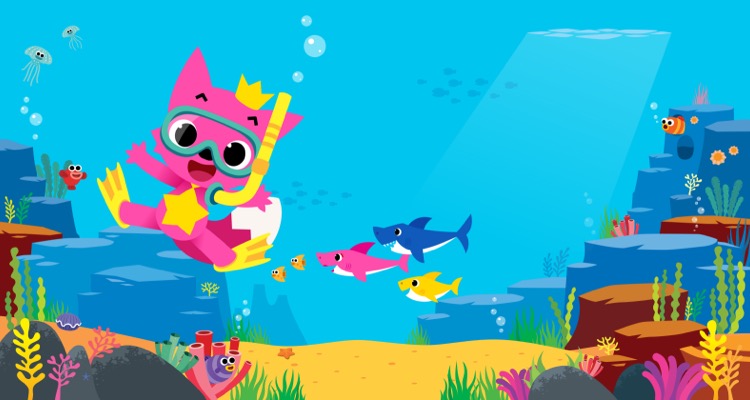 Nickelodeon just commissioned a show based on the ultra-popular 'Baby Shark' video.
"Baby Shark," the immensely popular YouTube video created to entertain young children, is heading to the small screen — and millions upon millions of televisions around the world.
Viacom and Pinkfong, the company behind the "Baby Shark" YouTube phenomenon, recently revealed that Nickelodeon is set to broadcast a half-hour television program, Baby Shark, based on the video.  Though the underlying deal between Pinkfong and Viacom has been finalized, the details, including episodes' content, format, stories, and more, have yet to be established.
It's expected that this and other information will be revealed publicly in the near future.
"Baby Shark" was uploaded to YouTube on June 17th, 2016, and at the time of writing, the two-minute-long video has been viewed nearly three billion times.  The work's global appeal undoubtedly factored into its being commissioned by Nickelodeon, which has recently prioritized viewership potential and innovation over traditional formatting.
Brian Robins, Nickelodeon's president, has worked to renew the network's long-running children's programs while also exploring new and potentially groundbreaking shows.  Moreover, Robins appears to have struck the perfect balance between these two formats in a technical sense; he stated that Baby Shark will borrow from the musical and design elements that made the YouTube video so popular, but in addition to this, the show will explore the characters' backstories and personalities.
While it's unclear how the target audience — young children — will respond to Baby Shark, parents have taken to social media to voice their opinions.
Some believe that the show represents the logical conclusion of today's internet-driven entertainment landscape, while others have stated that the crossover lacks originality and, more pressingly, the potential to provide valuable entertainment and education to viewers.
A release date for Baby Shark has not been specified, but production is expected to initiate in the coming months. Despite the excitement of Nickelodeon's president and the various responses of parents, Baby Shark's fate will ultimately be decided by young viewers, who, it should be noted, seem to be open to internet-television hybrids.