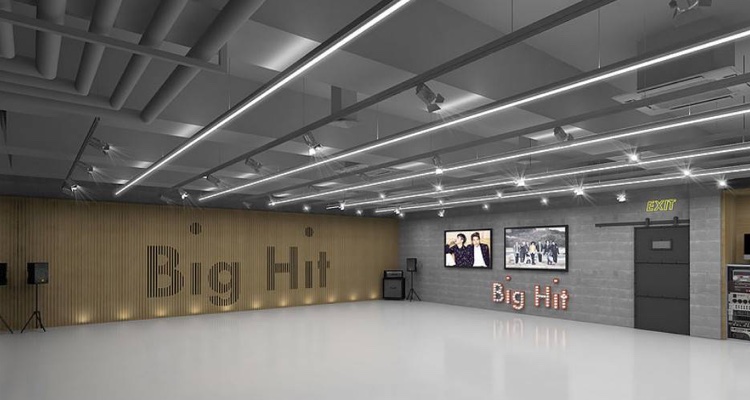 Not only is K-pop band BTS hitting it big, but so is the agency that represents them.
Just recently, Big Hit Entertainment was valued at more than $1 billion — on the low end.
The Hyundai Research Institute has estimated that Big Hit was worth somewhere between 1.28 trillion won and 2.28 trillion won.  In terms of USD, that's a valuation range of a little more than $1 billion to close to $2 billion.
The company is now being considered a unicorn, given that it is both private and worth more than $1 billion.
In 2018, Bit Hit generated $214.2 billion won ($181.6 million) in sales, with a net profit of 50.2 billion won ($42.5 million) and an operating profit of 64.1 billion won ($54.3 million). The latter number represents a nearly 100% increase from the prior year and puts them ahead of the country's other leading entertainment companies, such as JYP Entertainment, S.M. Entertainment, and YG Entertainment.
Separately, one Seoul-based source told Digital Music News that Big Hit is now bigger than entire music industries in other Asian countries.  Effectively, one company in South Korea is aping entire music-specific GDPs in countries like Indonesia and the Phillippines, according to the back-of-envelope figures.
In spite of these numbers, and in spite of rumors of an initial public offering (IPO), Big Hit insists that it has no intention of going public any time soon.
Of course, BTS has been a major part of this story.  Just recently, the band released Map of the Soul: Persona. As of last month, the album had sold more 3 million copies worldwide.  The band followed the release with performances this month at England's legendary Wembley Stadium, on the same stage that artists such as Michael Jackson, Queen, and Madonna had once performed.
What makes BTS so special is that their appeal crosses both geographical and cultural boundaries.  They are popular not only throughout the Asian continent but also in both the United States and Europe.
Because of their appeal to millennials, many believe that the band's popularity will eventually extend far beyond just music, into such fields as fashion and cosmetics.  Already, the band is moving into areas like skin cream and sunscreen, though the group has been accused of ripping off rival K-pop groups like EXO in the process.