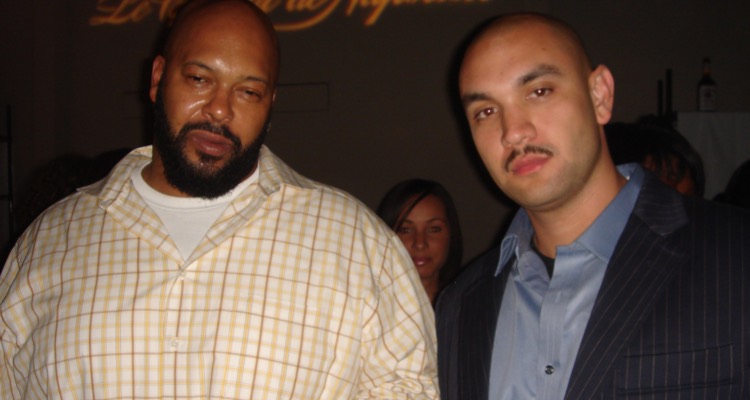 A business partner of Suge Knight has been sentenced after pleading no contest to conspiring to sell sealed video evidence to TMZ.
Mark Blankenship was charged with one felony count of conspiracy to obstruct justice.  Blankenship entered his plea of no contest and was sentenced to five years of formal probation.
He was also ordered to pay $55,000 in restitution .
Blankenship arranged the sale of a surveillance video showing a fatal hit-and-run in 2015 that involved Knight. The deal was worth — you guess it — $55,000, and the video appeared on TMZ's website a few days later.
The judge who tried Suge Knight's case — Ricardo Ocampo — prohibited the release of any evidence in the case. That included the video that eventually ended up on TMZ's front page.
According to authorities, Blankenship and his co-defendant Toilin Kelly knew the tape was sealed but sold it to TMZ anyway. Kelly pleaded no contest in 2017 to one count of conspiracy to violate a court order.  She received formal probation for five years and was also ordered to pay $55,000 in restitution.
Suge Knight was sentenced to 28 years in state prison in October 2018 for his role in the filmed incident.  He was caught on video backing his vehicle into one man before pulling forward to strike another and running over him.
Knight pled no contest to one count of voluntary manslaughter after he used his truck to run over the two men.  Knight got into an altercation with the two men outside a fast food restaurant, then went on the killing spree.
One man later died from the injuries he sustained.
Knight's prior felony convictions for armed robbery and assault activated California's three strike rule.  Knight's sentence was doubled and added an additional six years.  The plea agreement ended two previous cases against Knight in which he was accused of stealing a camera and sending threatening text messages.