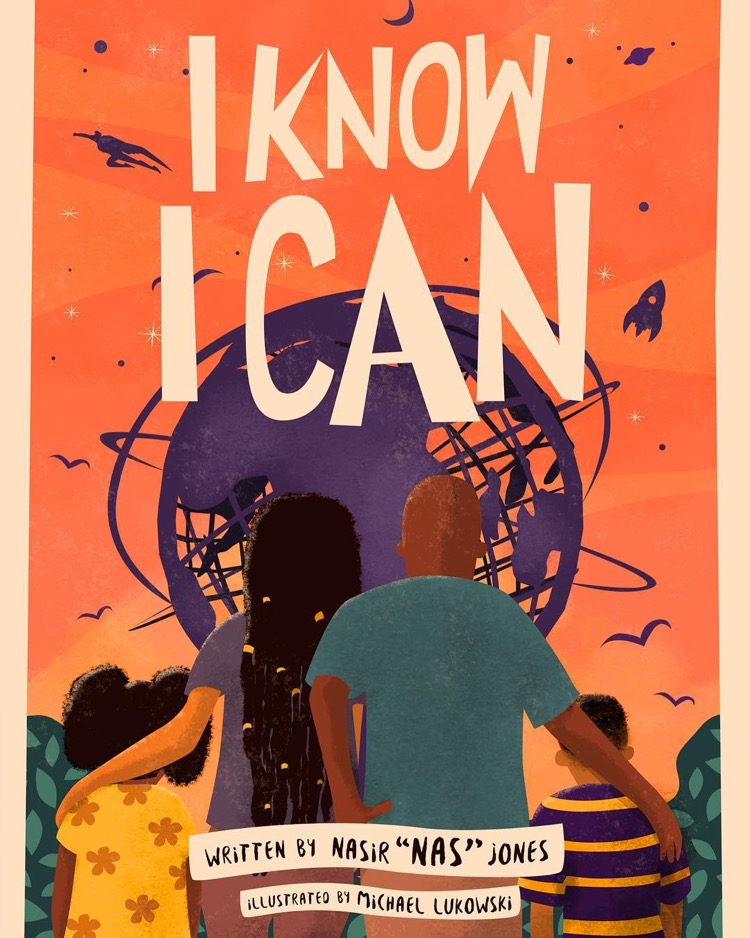 World-famous rapper and investor Nas is taking his talents to the world of book writing.
Specifically, Nas, whose birth name is Nasir bin Olu Dara Jones, has authored a motivational children's book entitled I Know I Can.  The book's title derives from 2002's "I Know," which appeared on Nas's God's Son album.
Nas posted the announcement on Instagram, and his message was accompanied by the book's working cover (see above). No additional information, including a release date or purchase options, was made available.
Although I Know I Can marks the first time Nas has written a book, the bestselling rapper, who has sold more than 30 million records worldwide, is hardly unfamiliar with non-music endeavors.
Nas has invested in Mass Appeal Magazine, Dropbox, Lyft, and Robinhood, in addition to several other tech startups. Plus, Nas is the man behind the Sweet Chick restaurant line, which has locations in New York City and Los Angeles.
He also owns a clothing line, HSTRY.
While this information makes clear that Nas possesses diversified skills, it isn't wrong to wonder how he found the time to write the book, given his many other professional responsibilities. Nas is set to begin his latest tour on July 11th.
I Know I Can is intended to be part of a series, the cumulative aim of which will be to provide children with the support and imagination they need to pursue their life goals.  Nas hasn't (and won't) craft the book's pictures, though the work's illustrator hasn't yet been revealed.
Nas's aforementioned tour consists of 19 shows and will conclude in August, at which point more specifics relating to I Know I Can will likely be revealed.
For Nas, the diversification is part of a rap career that has now spanned three decades.  The rapper is regarded as one of the most legendary and pioneering artists in the genre, with Illmatic widely considered to be one of the greatest albums ever released.