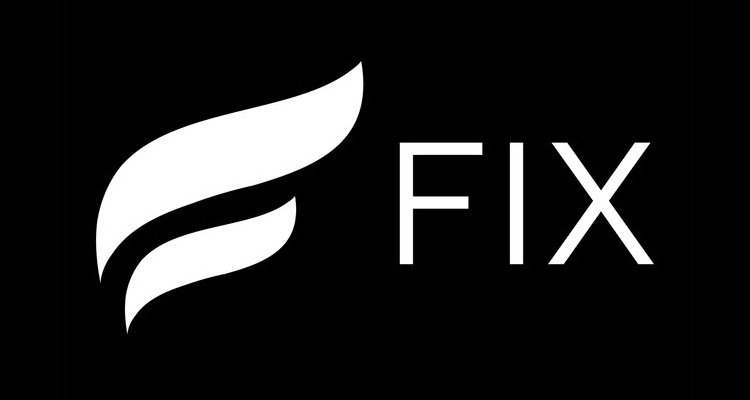 FIX, from Toronto-based Fan Integrated Experiences LTD, has crossed the half-a-million mark on a reinvented music rewards concept.
The problem — which is where a lot of entrepreneurs and investors begin — is that fan experiences remain fragmented in 2019, even with the meteoric rise of streaming platforms and live experiences.  Spotify, Amazon Music, and Apple Music alone count hundreds of millions of users, though attempts at unifying those users into communities have mostly proven unsuccessful.
Shift over to live concerts, and the disconnect continues.  Festivals are all about the communal experience, but there's little connection between your streaming collections, online activities, and your visits to the Sahara tent.  None of the disparate activities are connected, much less rewarded.
Fans have never been more engaged, though paradoxically, they're also more disconnected than ever.
Against that backdrop, FIX has been steadily racking up users.  According to Jerry Deifer, who quietly launched his app across Android and iOS earlier this year, FIX has now amassed over 600,000 total users, with nearly 300,000 of those active at least weekly.  Those users are accumulating points on the FIX app, actively or in the background when they engage with their favorite artists. Now, with broader artist and industry partnerships, including with Digital Music News, Deifer is aiming to multiply those early thresholds.
The concept works like this.
Once FIX is installed, it connects to a variety of endpoints using open source and private APIs.  That includes mega-platforms like Spotify, Facebook, Apple Music, and Twitter, for example, which transmits activity details to FIX.  In turn, FIX uses those details to build points around fans' specific musical interests.
Those points, along with direct app activities, can then be applied to a variety of future activities, including ticket purchases, VIP fan experiences, and sweepstakes.  API-connected apps like Apple Pay and Ticketmaster help to seal the transactions.
That's the long thread that FIX is attempting to pull together.  Suddenly, all that engagement plugs into a gamified experience, with fans actively rewarded for doing what they're already doing.  Deifer says it's not about learning new habits but latching onto existing ones for a better return and experience.
Another aspect of the gamification turns traditional charts on their heads.  Instead of ranking artists like Billboard, FIX ranks an artist's fans.  Top-ranked fans earn their spots with the type of engagement mentioned above, with superfans competing for top chart positions. "Fan Charts is the reverse of what Rolling Stone is trying to do and what Billboard does with artists now," Deifer relayed.
But if the concept of a music rewards app sounds obvious, why hasn't it been done before — at least effectively?
Part of the reason, according to Deifer, is that the engagement was too difficult to link together in the past.
"There's no way we could have known who was watching MTV, we couldn't know or elevate their experiences," Deifer explained.  Now, it's not only possible to "dive into phones," as Deifer puts it, but create stickiness, track engagement, and build a far different artist/fan relationship.
The concept is almost like the fan club of old, but exploded to include every possible artist, live experience, and point of engagement.
But the rewards component is addictive, and Deifer has experience constructing incentive-based communities that work.  Deifer, a former record label executive, was an early force behind the Global Citizen Festival, a charity-focused event that rewards community involvement.  That includes promoting causes and signing petitions, among other credit builders.
Deifer also spearheaded a successfully exited fintech company called ChangUr, and owns and operates multiple concert venues throughout the United States.
Deifer & Co. have been developing the FIX concept for roughly 5 years.
On the other side of the coin, there are also 52,000 artists on the platform, actively connecting with fans.
That type of direct engagement is powerful not only for artists, but their management firms, labels, agencies, and even associated brands.  On the artist side, a direct connection is suddenly possible, especially with a critical mass of engaged fans (all of whom can be notified by the app of special shows, exclusive merch, and other artist-specific opportunities).
"Artists can plug in and communicate directly to their fans," Deifer explained.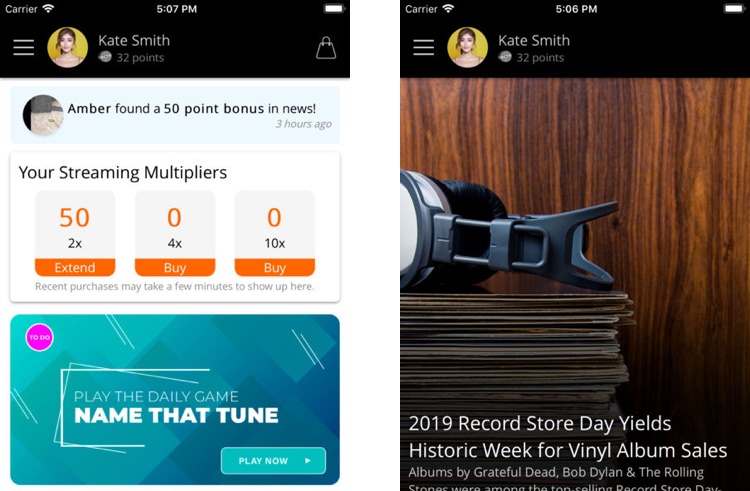 Beyond that, the threaded engagement and rewards system also produces lots of actionable data.  That includes nuggets like the geographical whereabouts of fans, which is valuable for touring, as well as demographic information of followers, which is often surprising.  Already, some of that information is being put to good use.
FIX got started with a $1.45 million angel round and a small team.  That includes Alisa DeRosa (former attorney at Beyonce's IVY Park), James Mormile (former A&R at Interscope), Brian Byrne (former lead singer of platinum recording group I Mother Earth), Dan Phifer (former Senior Engineer, Amazon) and several engineering and UI/UX execs.
Just recently, the company opened a $5 million round to integrate partnerships more robustly and expand globally.