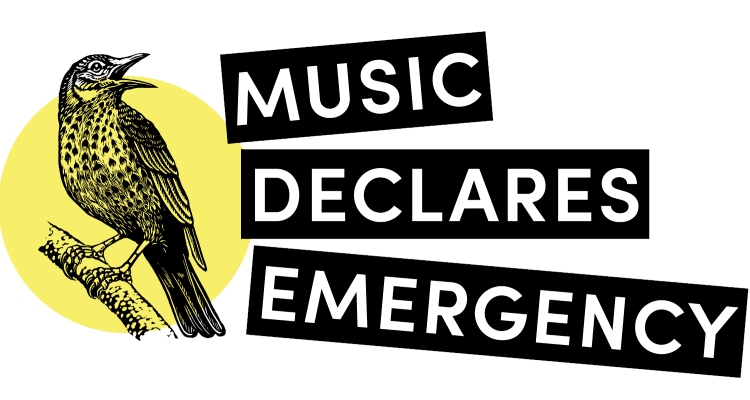 Hundreds of artists, companies, and associations have formed a new UK music industry coalition to fight climate change.
Dubbed Music Declares Emergency, these companies and artists want climate change more seriously addressed.
Artists participating include Nadine Shah, Ezra Furman, Radiohead, Ed Harcourt, Nitin Sawhney, and more. These artists are collectively demanding action on what they call an ecological emergency.
Music Declares Emergency hopes it can harness the power of the industry for a positive change. The community wants broader action and a vocal campaign to inspire government action on climate change, and supporters are being urged to do everything they can to help the music industry become "ecologically sustainable."
One obvious question is what this coalition plans to do about ecologically-destructive activities happening within the music industry itself.
That includes long touring cycles (requiring airplanes, busses, and massive amounts of electricity and plastic); vinyl pressing (which requires numerous toxic substances); and cloud-based storage for hundreds of millions of streaming accounts (which may be worse than the previous two).  On the Music Declares Emergency site, numerous recommendations for reducing the impact of many common industry activities are presented, though most are focused on modifying aspects of shipping, touring, and producing vinyl, instead of more wholesale overhauls.
Alison Tickell — MD of Julie's Bicycle — is leading the campaign. The charity has championed reducing the environmental impact of the music industry for more than a decade.
"It has never been more important to understand the gravity of the climate crisis and to do more. Music Declares Emergency was created to enable the UK music industry to declare a climate and ecological emergency, to accelerate collaboration and ambition in order to meet critical targets, and to call on the government to use their policy and investment tools to help us to reach those goals."
Artists and their business partners are being encouraged to call on governments worldwide to address the issue. The organization hopes to reverse biodiversity loss and reach net zero greenhouse gas emissions no later than 2030. Governments are being urged to tell the truth about climate change to work towards systemic change to protect the Earth.
MDE hopes to jointly support organizations by sharing expertise as a collective to work towards ecologically sustainable business practices.
The initiative has support from dozens of industry companies, including Warner Music Group, UMG, Sound Diplomacy, Featured Artists Coalition, and the Association of Independent Music. For more information about the campaign and its aims, check out the official website.