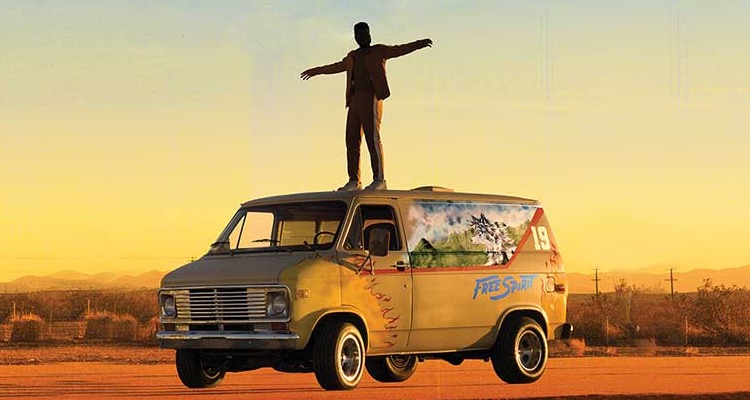 The most popular concert tickets, tour stops, and artists around the country, through Wednesday, July 31st.
Welcome to our weekly report on the world of live music, based on exclusive data from SeatGeek, a ticketing platform that enables fans to buy and sell tickets for sports, concert, and theater events. Read on for insights into the most popular artists and festivals from the prior and upcoming weeks.
Most Popular Artists and Festivals
Past Week, Based on SeatGeek Web Traffic
1. Khalid (Rank last week: 2)
Khalid secures the number one spot this week in the midst of a two-day run at Madison Square Garden, alongside singer-songwriter Clairo.
2. Florida Georgia Line (Rank last week: 3)
The country duo, who are touring with Dan + Shay, jumped one spot in the rankings this week during their "Can't Say I Ain't Country" tour.
3. Shawn Mendes (Rank last week: 4)
Mendes remains in the top five for yet another week, and as one of the most hottest acts of the summer, you can expect him to stay there until his tour wraps up in September.
4. Post Malone (Rank last week: 1)
Following a week in the top spot after fans showed strong demand for his recently announced "Runaway Tour," Post Malone hangs on to a top five spot.
5. Thomas Rhett (Rank last week: 7)
Another country artist in the top five, Rhett will make tour stops in New Jersey and Massachusetts before hosting the CMA Fest TV Special on August 4.
_____________________________________________________________
"Rising" Artists and Festivals
Past Week, Based on the Percent Increase in SeatGeek Web Traffic
1. Chance the Rapper: +1222%
It was a big week for the Chicago rapper, who released a new album called "The Big Day" and announced a 35-date supporting North American tour this past week. It kicks off in September in San Francisco.
2. Machine Gun Kelly: +567%
MGK is making headlines in the midst of an ongoing feud with Eminem, which is leading to increased demand for his upcoming tour alongside Young Thug.
3. Young Thug: +263%
The Atlanta rapper announced a co-headlining tour with the aforementioned Machine Gun Kelly this past week, which is scheduled to hit 31 cities.
4. Kevin Gates: 249%
Gates recently announced a nationwide tour in advance of his new album, "I'm Him," which is being released later this year.
5. Newport Folk Festival: +238%
The 60th anniversary of this iconic festival featured artists including Brandi Carlile, Dolly Parton, and Hozier.
_____________________________________________________________
Most Popular Upcoming Tour Stops and Festivals
Upcoming Week, Based on SeatGeek Ticket Sales
The Rolling Stones remain atop this list, as the group's most recent tour is driving ticket demand just about anywhere they go. Another rock group, Queen (who is touring with Adam Lambert), makes up nearly a third of this list with their upcoming east coast tour stops.
Just outside of this top 10 list, we continue to see strong ticket demand for Janet Jackson in Vegas as her residency nears a close in August.