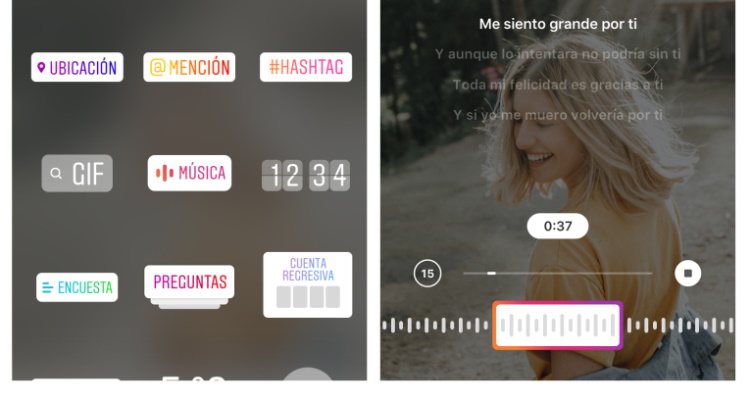 Facebook has launched music on both Facebook and Instagram Stories across 15 Latin American countries.
The company announced the arrival of music stickers, lyrics, and Lip Sync Live, while also adding songs to Facebook profiles. Starting today, users from Chile, Colombia, Peru, Ecuador, Bolivia, Venezuela, Guatemala, Uruguay, Paraguay, Honduras, Costa Rica, El Salvador, Dominican Republic, Panama, and Nicaragua can enjoy the new features.
Facebook has partnered with local labels and music publishers in Latin America for the rollout. That way, songs can be shared through Stories from both national and international artists.
Lip Sync Live allows users to upload their interpretation of a popular song on the social network. Users can express themselves with a wide variety of genres, while friends can watch performances in realtime while following the lyrics. And yes, that sounds a lot like TikTok, with Zuckerman's crew cloning yet another success story.
Going Live on Facebook now has the option to select lip sync.  After selecting the option, users can choose a song and add a description to their performance. During the broadcast, viewers can see the name of the artist and the song. They can tap these details to be taken to the band's musical group.
The social network is also rolling out music on Facebook proper in Latin America. Users will be able to update their Facebook Profile with their favorite songs and bands. That includes the ability to post a song at the top of a profile page. Friends can play a song from the profile entry, listening to a small clip or the entire song through supported platforms.
Instagram first introduced music to Stories in June 2018. Since then, the team has promised a more global rollout of the feature.
Licensing music for social media platforms can be a nightmare to work through, so it's no surprise it has taken Facebook this long to secure rights. Just a few days ago, Facebook Stories got Instagram Stories' Spotify music-sharing feature.