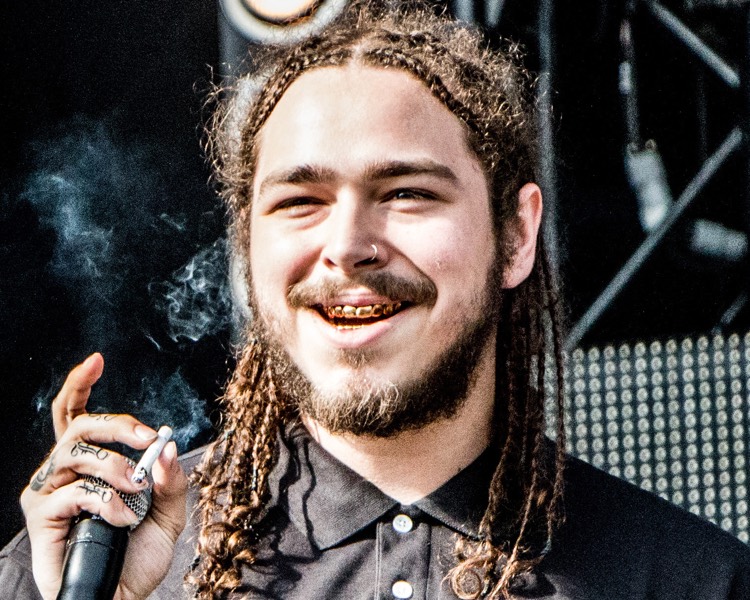 The most popular concert tickets, tour stops, and artists around the country, based on SeatGeek data through Wednesday, September 11th.
Welcome to our weekly report on the world of live music, based on exclusive data from SeatGeek, a ticketing platform that enables fans to buy and sell tickets for sports, concert, and theater events. Read on for insights into the most popular artists and festivals from the prior and upcoming weeks.
Most Popular Artists and Festivals
1. Post Malone (Rank last week: 2)
Not only did he just drop a new album, announce the lineup info for this year's Posty Fest (which includes Meek Mill, Pharrell Williams and Rae Sremmurd), but Post Malone is also set to kick off his "Runaway Tour" any day now. Actually, to be precise, he'll hit the road on September 14 when he performs at the Tacoma Dome in Tacoma, WA.
2. Jonas Brothers (Rank last week: 1)
Turns out once "Happiness Begins" it doesn't seem to stop–at least if you're a Jonas Brother. The trio are still riding high as they continue along on their tour, where they're performing some of their first new material since 2013.
3. Tool (Rank last week: 16)
Tool recently dethroned Taylor Swift from her No. 1 spot on the Billboard 200 albums chart, so it only makes sense that they'd rise through the ranks on this list. With such positive reception around Fear Inoculum (their first release in over a decade), their upcoming arena tour will likely be one of the hottest tickets of the fall.
4. Elton John (Rank last week: 5)
Elton John embarked on the final leg of his "Farewell Yellow Brick Road Tour" last week, which included a two-night run in Las Vegas. Catch him this weekend at the Chase Center in San Francisco for another two-night performance.
5. Chris Brown (Rank last week: 4)
Chris Brown's "IndieGOAT Tour" is in the middle of a major East Coast run, with shows scheduled in Jersey and Brooklyn this weekend, plus Philly and Boston next week. He'll be joined by Ty Dolla $ign and Tory Lanez for all upcoming performances.
_____________________________________________________________
SeatGeek "Rising" Artists and Festivals
Past Week, Based on the Percent Increase in SeatGeek Web Traffic
1. Bob Seger +1,426%
The final leg of Bob Seger's "Roll Me Away Tour" has just begun, with a show at the Fargodome in Fargo, ND on the docket for this weekend. Don't wait too long to make your concert plans–he's only touring through November 1 (unless he adds more dates which, let's be honest, he probably will).
2. Melanie Martinez +589%
After a three-year hiatus since her last album, Melanie Martinez released her new album, K-12, along with a 90-minute corresponding film. Hopefully that's enough fresh material to hold fans over until her "K-12 Tour" kicks off next month.
3. Donny & Marie: +395%
Iconic brother-sister duo Donny & Marie have recently announced that their long-standing Vegas show will come to a close at the end of 2019. Though fans might not be able to catch them live for much longer, they can watch Marie as a new full-time host on The Talk. Meanwhile, Donny will be releasing his 62nd studio album later this year.
4. Tool: +374%
In just about a month Tool will set sail on the "Fear Inoculum Tour," a 26-date trek that has them on the road from mid-October until just before Thanksgiving. The tour kicks off with a performance at Aftershock Festival in Sacramento, followed by a headlining gig at the Pepsi Center in Denver.
5. Duran Duran: +300%
Live in the Lake Tahoe area and looking for some Friday night plans? You'll have the rare chance to catch Duran Duran live when they perform at the Outdoor Arena at Harveys on September 13. They'll also headline Sunday night at San Diego's Kaboo Del Mar festival.
_____________________________________________________________
Most Popular Upcoming Tour Stops and Festivals
Upcoming Week, Based on SeatGeek Ticket Sales
Two of the music world's most iconic pianists — Billy Joel and Elton John — are holding down the top two spots on our list of most popular upcoming concerts. New York native Billy will play at Boston's Fenway Park on Saturday (don't tell the Yankee fans), just one day after The Who is scheduled to perform there. On the other side of the country, Elton John will gear up for a two-night run at the Chase Center in San Francisco starting on Friday, September 13th.

Tyler, the Creator's "Igor Tour" stops in New York City on Thursday for a massive Madison Square Garden gig as part of his East Coast leg. The Jonas Brothers, Florida Georgia Line and Thomas Rhett also appear on this list, with each artist surpassing the halfway point of their respective tours. An upcoming pair of John Mayer shows are also garnering some attention, with performances at The Forum in Inglewood coming up this weekend.