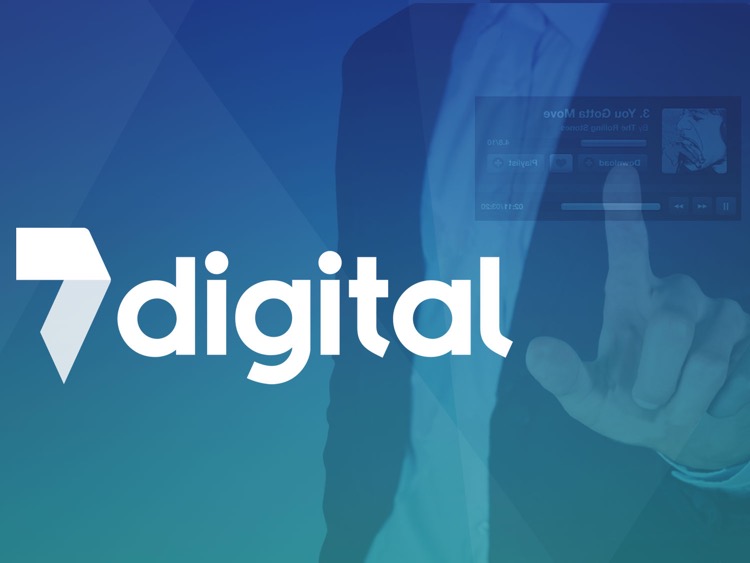 7digital is still in serious trouble — but the digital music company promises 'operational profitability' in 2020.
Earlier today, digital music and radio services platform 7digital announced that revenues at the company fell sharply during the first half of the year.  At the same time, they announced a plan to raise nearly £2 million ($2.5 million) through a share subscription.
In reaction to the news, shares in the company rose by more 25% to £0.23 ($0.29) in early trading in London.
For the first 6 months of the year, 7digital reported earnings of £5.6 million ($7 million), which is down from £9.2 million ($11.5 million) in the same period last year. This represents a decrease of 39.1%. Pretax losses also increased at the company (though not as dramatically), from £2.7 million ($3.4 million) to £2.8 million ($3.5 million).
Mitigating the company's losses was a steep decrease in operating expenses, which fell by more than 30%, from £11 million ($13.7 million) a year ago to £7.5 million ($9.4 million) this year.
What drove the decrease of revenues at the company was the loss of a major customer: MediaMarktSaturn Retail Group, which is a German consumer electronics retailer. This alone caused licensing revenue at the company to fall almost 40%.
Sounds catastrophic, though Paul Langworthy, who is the chief executive of 7digital, remains upbeat about the future.
He called the company's 6-month period of revenue reduction "transformational." He further said that, by simplifying business and reducing operating costs, 7digital is moving forward to capitalize on the growth of music streaming. Helping this, he added, will be the funds that the company raises through the share subscription.
Mark Foster, who is the senior independent non-executive director of 7digital, also commented on the financial health of the company. He said that they intend to reach "operational profitability in 2020."
In addition to the share subscription, two board members of 7digital — Tamir Koch and David Lazarus — have agreed to provide the company with a £1 million ($1.25 million) credit line.  That's some serious 'skin in the game,' and offers some hope for an eventual turnaround.
Update: We initially noted, incorrectly, that 7digital's first-half earnings had dropped 65%.  The actual decline is 39.1%.