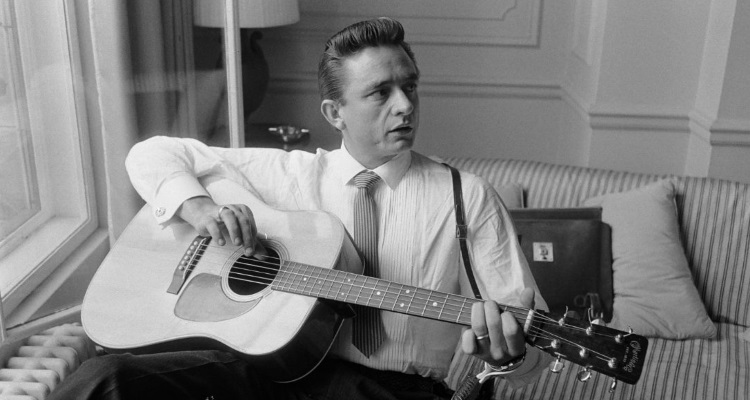 Earlier today (October 1st), YouTube announced the new date that its Johnny Cash documentary would premiere.
But surprisingly, the doc will be shown on the platform for free to anyone — free or paid — worldwide.
The Gift: The Journey of Johnny Cash, was directed by Thom Zimmy, who has won both Grammy and Emmy Awards for projects such as Elvis Presley: The Searcher and Springsteen on Broadway.  The 90-minute film will stream exclusively on YouTube beginning November 11th.
Originally, YouTube was intending to release the film only to its Premium subscribers on October 8th. But it eventually decided to release the film for free. This is apparently part of the company's new strategy, in which the majority of its programming — both films and series — will be available for free, supported by advertisements.
Exactly what this means for YouTube Music isn't clear. But it appears that YouTube isn't prioritizing a paid strategy for music streaming. Meanwhile, Google/Alphabet appears to be phasing out Google Play Music in favor of its emerging YouTube Music platform.
YouTube acquired the rights to the Johnny Cash documentary after it premiered this past March at the 2019 SXSW Film Festival. It also screened at the Telluride Film Festival and will further screen October 7th at the 50th Annual Nashville Film Festival. The film includes both recently discovered footage and interviews with Cash's family members and those who collaborated with him.
This includes Rosanne Cash, John Carter Cash, Robert Duvall, Bruce Springsteen, Emmylou Harris, Dwight Yoakam, and Paul Muldoon.
Harris, who like Cash was inducted into the Country Music Hall of Fame, says in the film that Cash's message was "the truth about being alive in this world." Cash died at the age of 71 in 2003.
The film covers many aspects of Cash's long career, including both his high and low moments and his struggles and spiritual pursuits.
The film has garnered good reviews.
Variety critic Joy Leydon called the film both "tightly focused" and "impressively multifaceted," while noting that the documentary goes beyond "familiar myths" to shine light on Cash's life.