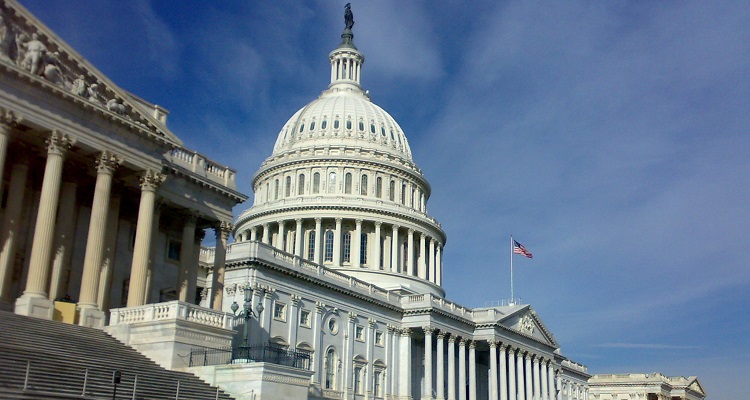 Just ahead of the weekend, U.S. Congress officially requested information from Spotify as part of a broader antitrust investigation being conducting on Apple.
The Congressional inquiry aims to determine if Apple employs anti-competitive behavior in support of its own music streaming service, Apple Music, which is Spotify's biggest competitor. Earlier this year, Apple Music surpassed Spotify in the U.S., in terms of paying subscribers.
A Reuters report notes that the U.S. Judiciary Committee of the U.S. House of Representatives requested a broad amount of information from Spotify. This broad request was subsequently refined after a series of phone conversations.  Word of the inquiry first surfaced late Friday (October 4th), though nothing has been confirmed.
The United States is not the first locality in which Spotify has accused Apple of unfair business practices. In March, the company filed a complaint with the European Union. But this is reportedly the first time it has been involved with Congress' current investigation into Apple.
Spotify has been calling for US-based government action against Apple for many years, based on complaints of unfair competitive advantage.
Spotify and other companies insist that Apple imposes unreasonable rules within its App Store that impede the distribution of apps that directly compete with Apple. Unlike with Android devices, users of iOS devices — such as iPhones and iPads — must use the App Store to download apps.
Some software developers are also accusing Apple of stealing features and repacking them as their own. They further state that third-party apps have limited access to Siri in comparison to Apple's own apps, though Apple appears to be broadening access in response to those complaints.
Apple denies all charges.
Apple says that they treat every developer the same and act only in the interest of their users. They further state that Spotify wants Apple to treat it differently than it does other developers and is trying to avoid paying the 30% fee Apple charges for digital goods and services.
Previously, US-based interest in technology regulation has been minimal. Indeed, competitive regulation in the US has been lax for decades, though Democratic candidates like Elizabeth Warren and Bernie Sanders are putting a harsh glare on tech monopolies and their abuses against competitors and consumers.
Accordingly, Apple is not the only technology company the U.S. government is investigating in relation to antitrust violations. They are also probing Google, Facebook, and Amazon through both the Federal Trade Commission and the U.S. Department of Justice.