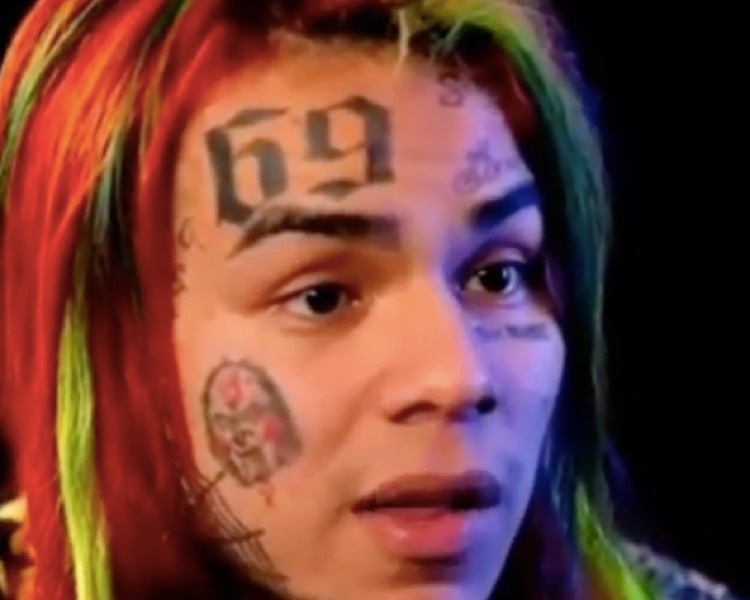 Showtime Documentary Films has just obtained the rights to Supervillain, which will be a 3-part docu-series featuring rapper Tekashi 6ix9ine.
The series is inspired by a Rolling Stone article titled "Tekashi 6ix9ine: The Rise and Fall of a Hip Hop Supervillain" by Stephen Witt. Co-producing the project will be Rolling Stone, Lightbox and Imagine Documentaries.
Brian Grazer from Imagine Entertainment will be the executive producer of the project, along with a host of others. This includes Witt and Gus Wenner from Rolling Stone, Sara Bernstein and Justin Wilkes from Imagine Entertainment and Simon Chinn and Jonathan Chinn of Lightbox.
The Supervillain series will chronicle the history of the rapper as he morphed from a New York deli clerk into a world-famous music artist, with a tattooed face and multiple smash-hit songs, along with more than 2.5 billion streams. It will further provide perspectives of his rise and fall from people who know him well.
Vinnie Malhotra, who is the executive vice president of nonfiction programming at Showtime Networks, calls Tekashi 6ix9ine a "story of our times."
He says that not only did the man become "one of the most notorious hip hop artists of this generation," but he did so largely through social media and its ability to manufacture celebrities. Malhotra further says that his company is excited to be partnering with leaders in both music and documentaries in bringing Supervillian to fruition.
Gus Wenner, who is the son of legendary Rolling Stone founder Jan Wenner and the president and COO of Rolling Stone, calls Tekashi 6ix9ine "one of the most enigmatic music artists of a generation." Because of this, his company is "thrilled" to be working with Showtime and others to bring his story to people across the world.
Justin Wilkes, who is the president of Imagine Documentaries, says that his company has been "haunted" by Tekashi 6ix9ine's story ever since reading Witt's article. So, they are honored to help bring it to life.