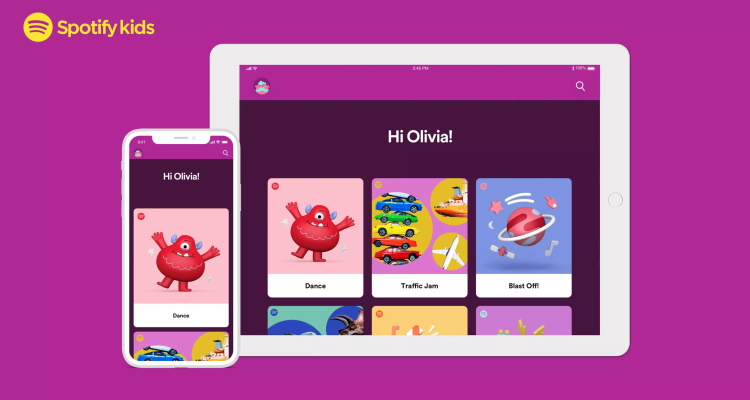 An official Spotify Kids app is now available to Spotify Family Plan subscribers. The app is a bid to make Spotify's family plan more attractive to actual families.
Spotify has been cracking down on family plan abuses hardcore this year. Earlier this year, the platform began cutting off people who don't live at the same address, a move that may have bumped revenues. A change in the terms of Spotify's terms of service happened back in August.
The days of loosely-defined 'families' is rapidly becoming history. New Spotify Family Plan members must provide a home address when signing up. Invited family plan members also need to be at the address to be added to the plan.
Spotify also "reserves the right to ask for re-verification from time to time." Anyone who fails to meet the criteria may have their account suspended ⁠— or the family plan terminated altogether.
With that messiness out of the way, it's time for Spotify to build something for actual family subscribers.
Accordingly, the new Spotify Kids app is aimed at legitimate family plan subscribers who want to protect their kids. YouTube Kids does something similar for video content ⁠— but this is a first in the music streaming business.
Spotify Kids features a hand-picked list of playlists across multiple categories. Those categories include Movies & TV, Top Hits, Spotify Originals, and more.
One notable exception to the app is that its playlists are all human-curated, rather than relying on algorithms. No doubt they want to avoid the bad press the YouTube Kids app received last year. Weirdly targeted content with disturbing themes showed up in the app and prompted outrage.
Spotify says these human curators work from a set of guidelines on what's appropriate for kids. The content moderators have backgrounds from well-known children brands ⁠— Nickelodeon, Discovery Kids, and Disney.
Over the next few months, Spotify says the app will be expanded with more content. New stories, audiobooks, and podcasts are just some of the new content that will be arriving in the app. Parents have full control over what their kids see in the app.  Just make sure you check that privacy policy because you can bet your child's data is being collected.